What We Do in the Shadows: Interviews with Some Vampires (Short 2005)
#whatwedointheshadowsinterviewswithsomevampires2005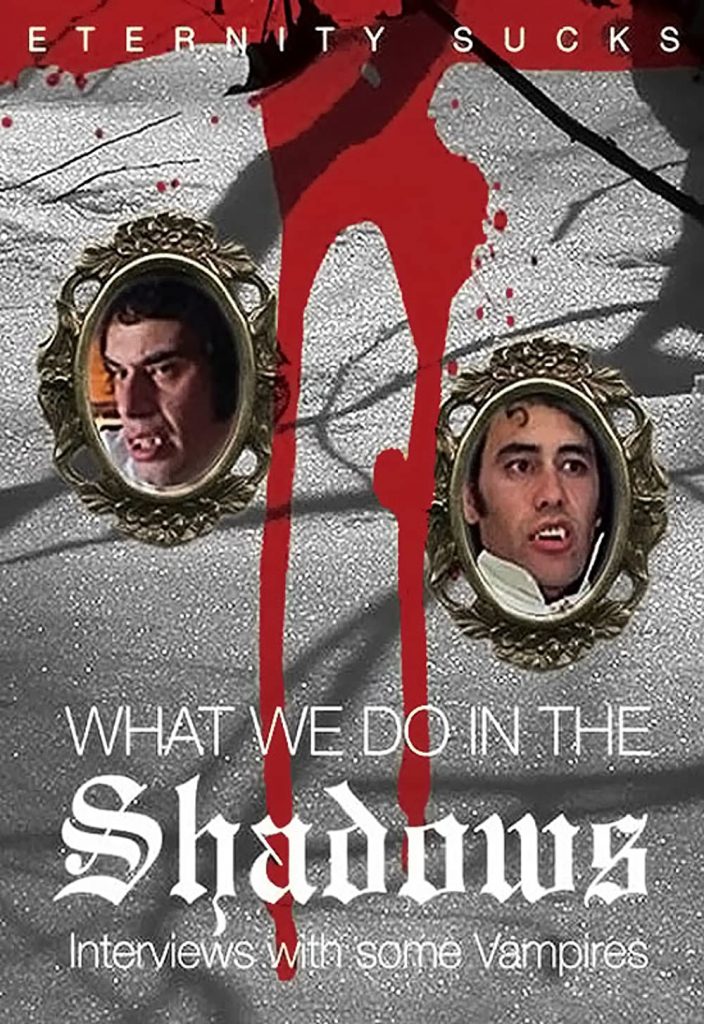 What We Do in the Shadows: Interviews with Some Vampires
2005 · Not Rated · 27min · Color · English
Eternity Sucks.
Three male vampires who share an apartment are interviewed by a TV crew.
IMDb rating - 7.6/10 from 1.7K users
Genres - Short · Comedy · Horror
Director - Jemaine Clement · Taika Waititi
Writer - Taika Waititi · Jemaine Clement
Stars - Jonny Brugh · Taika Waititi · Jemaine Clement
Story line - Who says being an undead creature of the night is easy? With this in mind, three ancient friends and centuries-old vampires--Vulvus, the romantic and somehow temperamental Lord Byron wannabe; Viago, the 19th-century flamboyant dandy, and Deacon, the 107-year-old youngster--invite a documentary crew to shed light on a vampire's daily life. Starting off from the fateful day of their eternal metamorphosis, the modern-day blood-sucking city dwellers do not shy away from answering thoroughly personal questions about their delicate flatting situation--after all, this is an interview and not a mere excuse for a quick and easy meal. Will we ever find out what vampires do in the shadows? —Nick Riganas
Release date - 2005 (New Zealand)
Countries of origin - New Zealand
Also known as - Чим ми займаємося в тінях: Інтерв'ю з кількома вампірами
Production company - Defender Films
Sorry, there was no activity found. Please try a different filter.