Thunder Road (Short 2016)
#thunderroad2016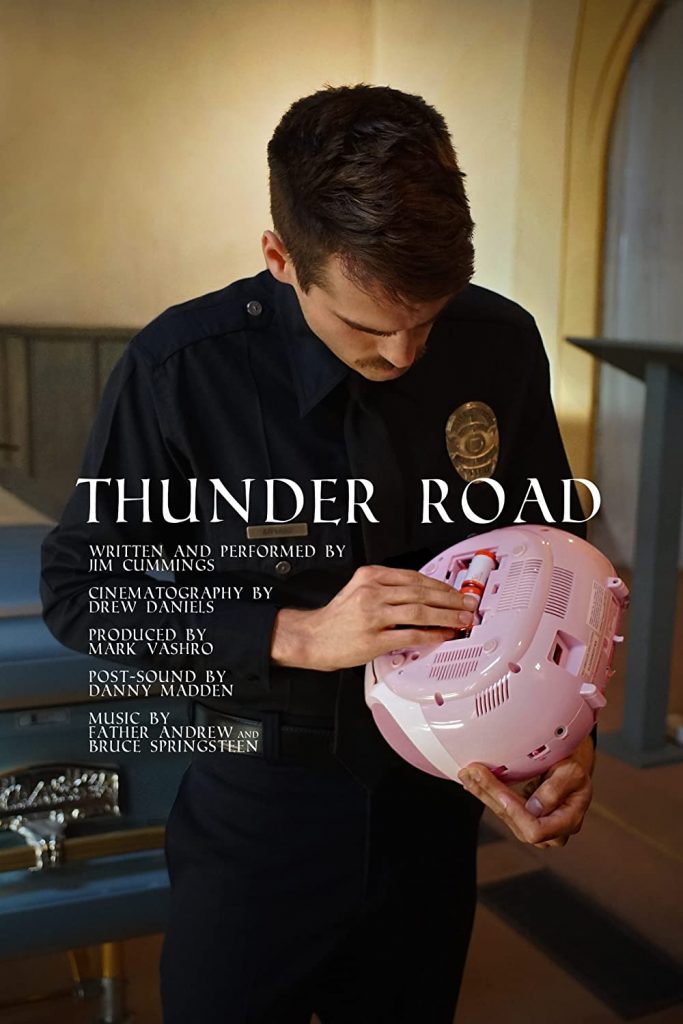 Thunder Road
2016 · 13min · Color · English
Jimmy Arnaud eulogizes his mother.
IMDb rating - 7.8/10 from 1.6K users
Genres - Short · Comedy · Drama
Director - Jim Cummings
Writer - Jim Cummings
Stars - Jim Cummings · Kitty Barshay · Francesca I. Biasiolo
Story line - Jim Arnaud, a police officer, is the only one of his siblings to attend his mother Brenda's funeral, she a CPA and former dance teacher. Jim had a difficult relationship with her growing up and wants to make it up to her by now being a good son in providing the eulogy. Jim's plans for the eulogy go slightly off the rails as his emotions take over leading to a stream of consciousness delivery about how he is truly feeling. The question becomes whether he can hold it all together for what was going to be the centerpiece of the eulogy around Brenda's favorite song, Bruce Springsteen's "Thunder Road". —Huggo
Release date - January 23, 2016 (United States)
Countries of origin - United States
Also known as - Дорога грома
Sorry, there was no activity found. Please try a different filter.