Three Little Pirates (Short 1946)
#threelittlepirates1946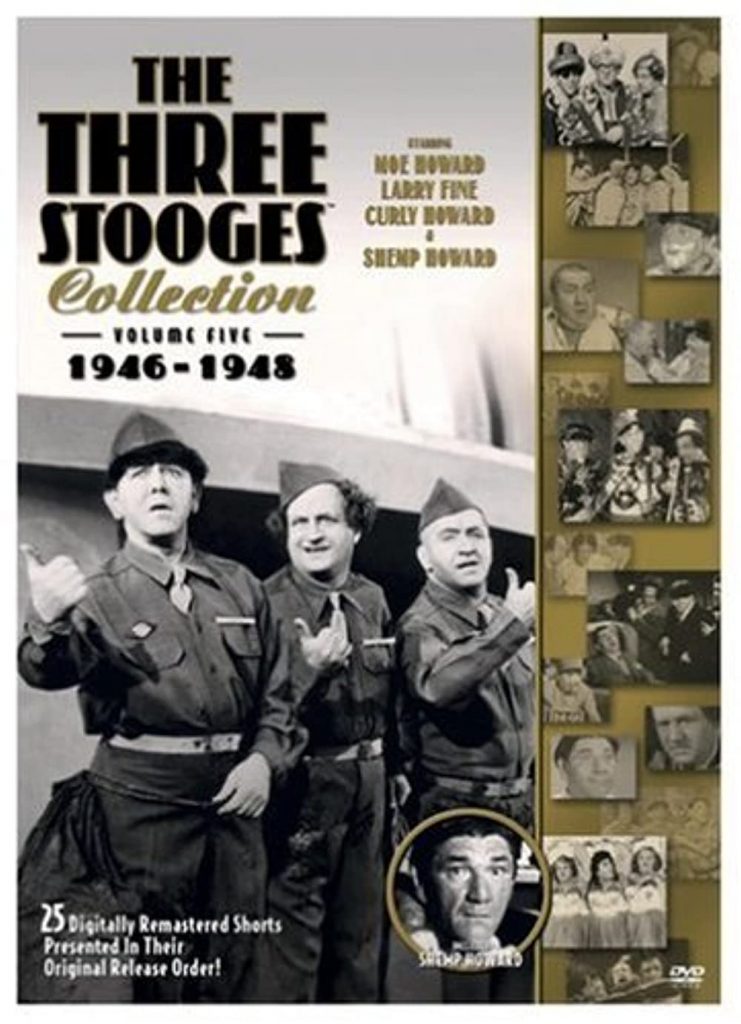 Three Little Pirates
1946 · 18min · Black and White · English
The Stooges' newest tickler.
Three bumbling sailors from a garbage scow are marooned on an island where the anachronistic inhabitants seem trapped in the 17th Century.
IMDb rating - 7.9/10 from 509 users
Genres - Comedy · Short
Director - Edward Bernds
Writer - Clyde Bruckman(story & screenplay)
Stars - Moe Howard · Larry Fine · Curly Howard
Story line - The stooges are castaways from a garbage scow who land on Dead Man's Island where everyone is living in olden times. To escape from the governor, they disguise Curly as a Maharaja and win permission to journey to their own country to fetch presents. The governor is fooled, but the boys run into more trouble in the den of Black Louie the pirate where Curly is forced into a knife throwing contest with Larry as the target. Things look bad until a mis-thrown knife cuts the rope that holds the chandelier and it crashes down on Black Louie's men. With the pirates defeated, Moe decides to take over as ruler of the island. —Mitch Shapiro <mshapiro@a.crl.com>
Release date - December 5, 1946 (United States)
Countries of origin - United States
Also known as - 3 Piratas
Production company - Columbia Pictures
Sorry, there was no activity found. Please try a different filter.