Three Little Pigskins (Short 1934)
#threelittlepigskins1934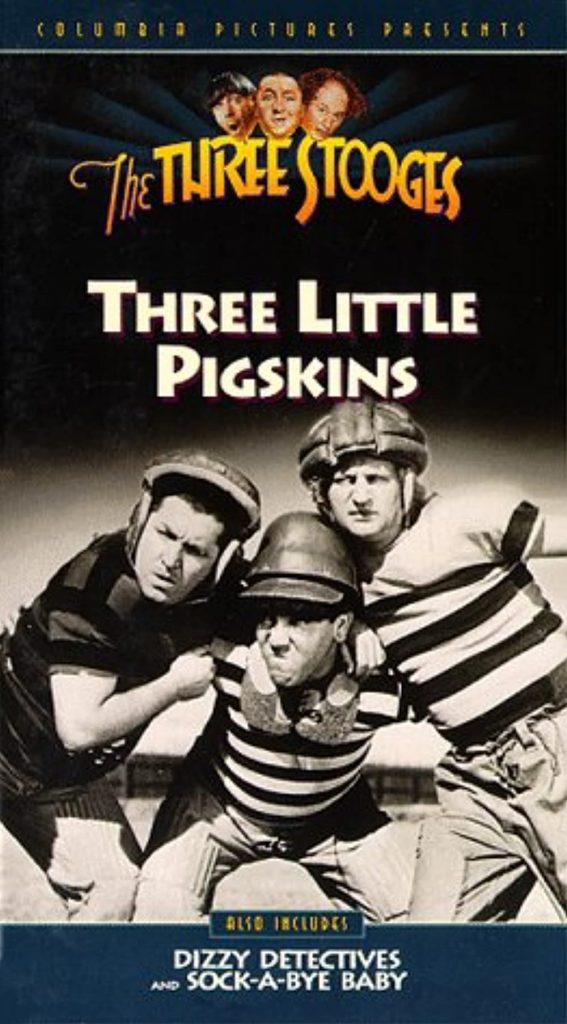 Three Little Pigskins
1934 · Approved · 20min · Black and White · English
Watch 'em carry gloom offside - and goal you with glee!
The stooges are mistaken by a gangster for the "Three Horsemen of Boulder Dam", famous football players. Hired to play for his team, they blow the big game and get it in the end. Lucille Ball has a nice part as a gun moll.
IMDb rating - 7.6/10 from 973 users
Genres - Short · Comedy · Sport
Director - Ray McCarey
Writer - Felix Adler(story and screen play) · Griffin Jay(story and screen play)
Stars - Moe Howard · Larry Fine · Curly Howard
Story line - The Stooges are beggars in suits. They are hired to advertise the upcoming game at Boulder Dam in football uniforms, when they are mistaken for 3 great players by a gambler. But the trio can't turn down the big $ offer. —Patrick Lin <pjustinl@worldnet.att.net>
Release date - December 8, 1934 (United States)
Countries of origin - United States
Also known as - Hyden Zeeke
Filming locations - 6315-6317 Yucca Street, Hollywood, Los Angeles, California, USA
Production company - Columbia Pictures
Sorry, there was no activity found. Please try a different filter.