Three Little Pigs (Short 1933)
#threelittlepigs1933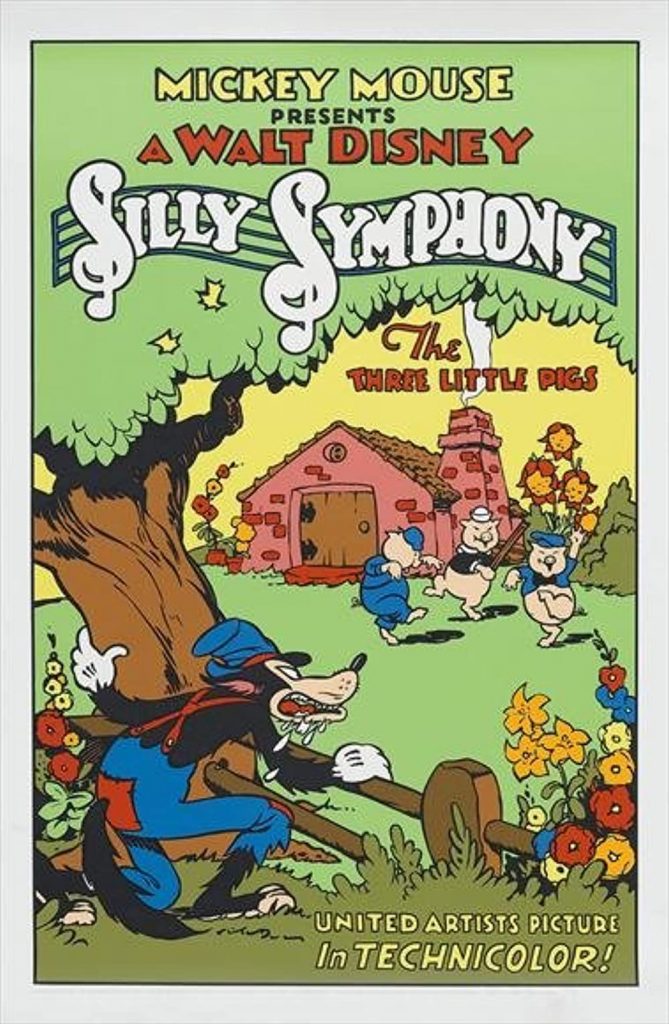 Three Little Pigs
1933 · Passed · 9min · English
Who's afraid of the BIG BAD WOLF?
The Three Little Pigs each build a house of different material. The Big Bad Wolf comes along and blows away the straw and stick homes, but is unable to destroy the house of bricks.
IMDb rating - 7.5/10 from 5.6K users
Genres - Animation · Short · Comedy · Family · Musical
Director - Burt Gillett(uncredited)
Stars - Billy Bletcher(voice) · Pinto Colvig(voice) · Dorothy Compton(voice)
Story line - The two pigs building houses of hay and sticks scoff at their brother, building the brick house. But when the wolf comes around and blows their houses down (after trickery like dressing as a foundling sheep fails), they run to their brother's house. And throughout, they sing the classic song, "Who's Afraid of the Big Bad Wolf?". —Jon Reeves <jreeves@imdb.com>
Release date - May 27, 1933 (United States)
Countries of origin - United States
Official site - movies.disney.com
Also known as - The Three Pigs
Production company - Walt Disney Animation Studios · Walt Disney Productions
Sorry, there was no activity found. Please try a different filter.