The Wrong Trousers (Short 1993)
#thewrongtrousers1993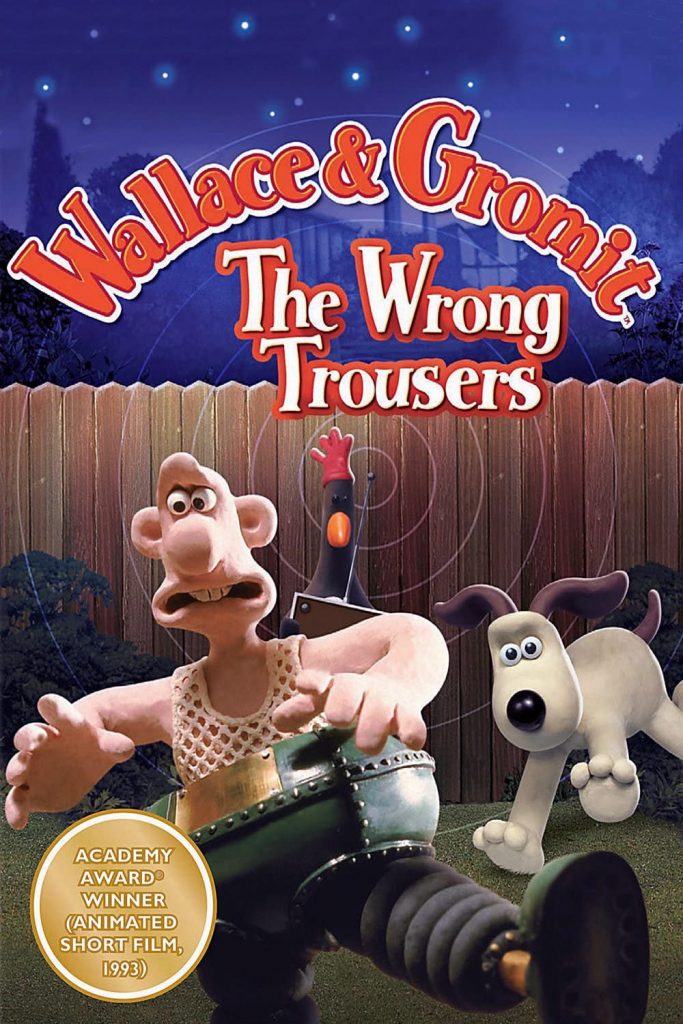 The Wrong Trousers
1993 · TV-PG · 30min · Color · English
From the Oscar-winning creator of Creature Comforts and A Grand Day Out.
Wallace lets out his spare room to a penguin. The penguin and Gromit, Wallace's dog, immediately don't see eye-to-eye. Meanwhile, Wallace has invented a giant pair of robotic trousers, designed to take Gromit for walks.
IMDb rating - 8.3/10 from 53K users
Genres - Animation · Short · Comedy
Director - Nick Park
Story line - Plasticine animation of Wallace and Gromit, inventors of all manner of useful devices. Gromit (a dog) finds himself being pushed out of his room and home by a new lodger who is actually a ruthless criminal (and a small penguin). The penguin is planning a robbery and needs to use Wallace and his mechanical remote controlled trousers to pull off the raid. However, Gromit is wise to the penguin and comes to the rescue. —Rob Hartill
Release date - December 17, 1993 (United States)
Countries of origin - United Kingdom
Official site - www.aardman.com
Also known as - Wallace & Gromit: Los pantalones equivocados
Production company - Aardman Animations · BBC Bristol · Wallace & Gromit
Sorry, there was no activity found. Please try a different filter.