The White Helmets (Short 2016)
#thewhitehelmets2016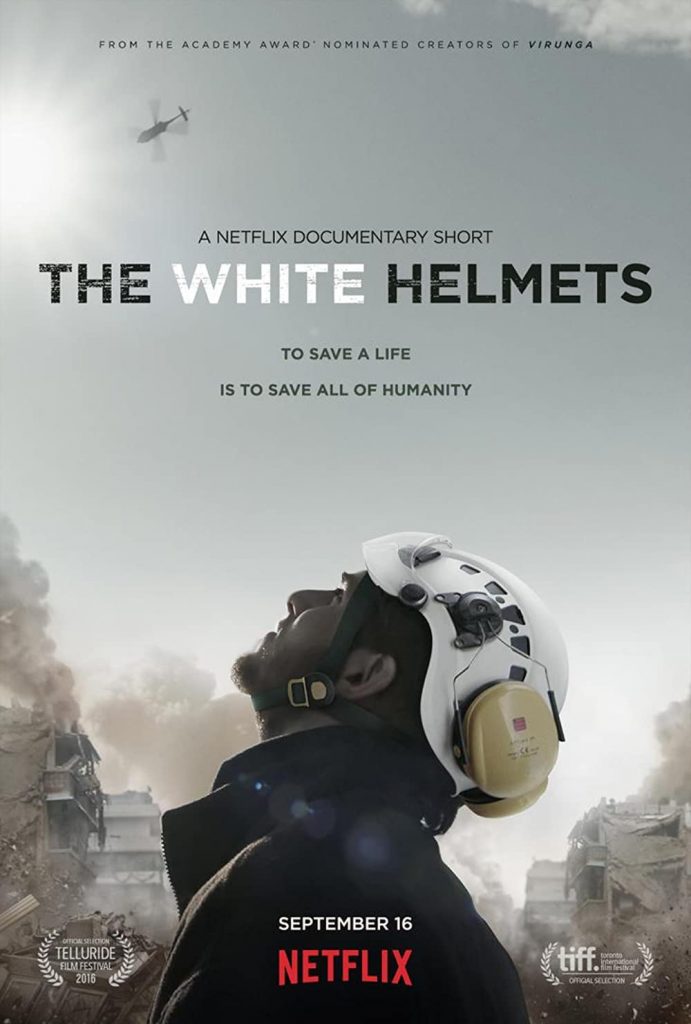 The White Helmets
2016 · TV-14 · 41min · Color · Arabic · English
To save a life is to save all of humanity
As daily airstrikes pound civilian targets in Syria, a group of indomitable first responders risk their lives to rescue victims from the rubble.
IMDb rating - 7.5/10 from 7.4K users
Genres - Documentary · Short · War
Director - Orlando von Einsiedel
Stars - Khalid Farah · Mohammed Farah · Abu Omar
Story line - After five years of war, over 400,000 syrians have been killed and millions have fled their homes. In areas out of regime control, those who remain rely on a group of volunteers dedicated to saving anyone in need. They search for survivors among the wreckage as bombs continue to fall. —Cathy
Release date - September 16, 2016 (United States)
Countries of origin - United Kingdom
Official site - www.netflix.com
Also known as - Những Anh Hùng Mũ Trắng
Filming locations - Syria
Production company - Grain Media · Violet Films
Tag: Documentary Short TopShort War
Sorry, there was no activity found. Please try a different filter.