The Tale of Tales (Short 1979)
#thetaleoftales1979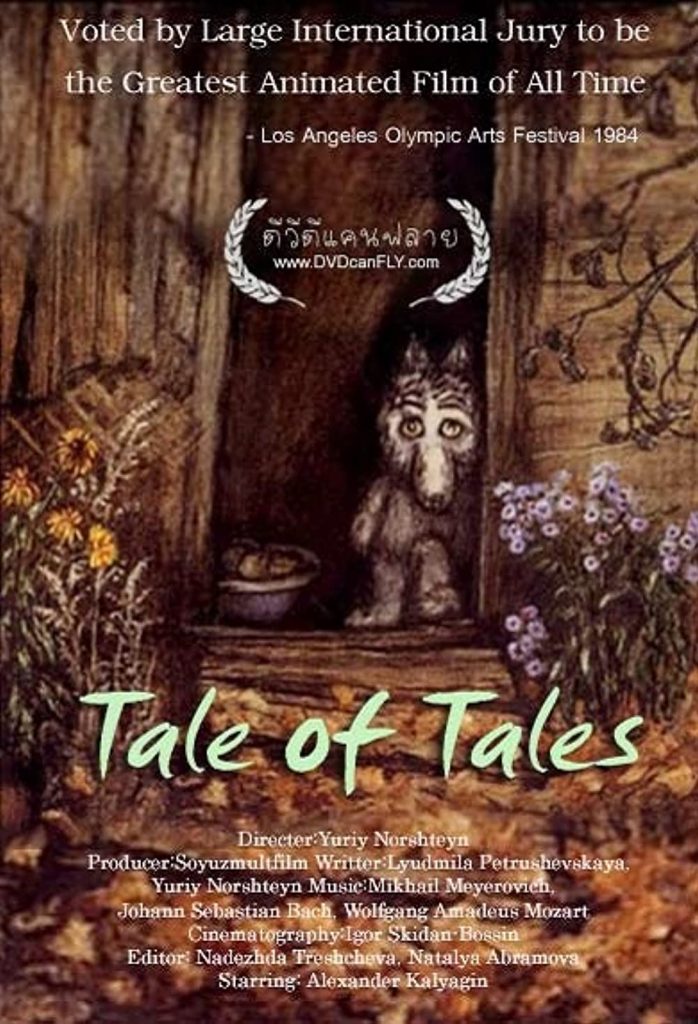 The Tale of Tales
1979 · 29min · Color · Russian
Distant, well-worn memories of childhood are inhabited by a little gray wolf. Through astonishing imagery, the memory of all of Russia is depicted.
IMDb rating - 7.9/10 from 3.5K users
Genres - Animation · Short
Director - Yuri Norstein
Writer - Lyudmila Petrushevskaya · Yuri Norstein
Story line - A reflection of Russian history and memory. Norstein creates a visual emotional response to a changing Russia, followed in the eyes of the Little Grey Wolf spying on various people's lives, and giving an insight on Russian culture in the 20th Century. —Anonymous
Release date - 1979 (Soviet Union)
Countries of origin - Soviet Union
Also known as - The Little Grey Wolf Will Come
Production company - Soyuzmultfilm
Sorry, there was no activity found. Please try a different filter.