The Small One (Short 1978)
#thesmallone1978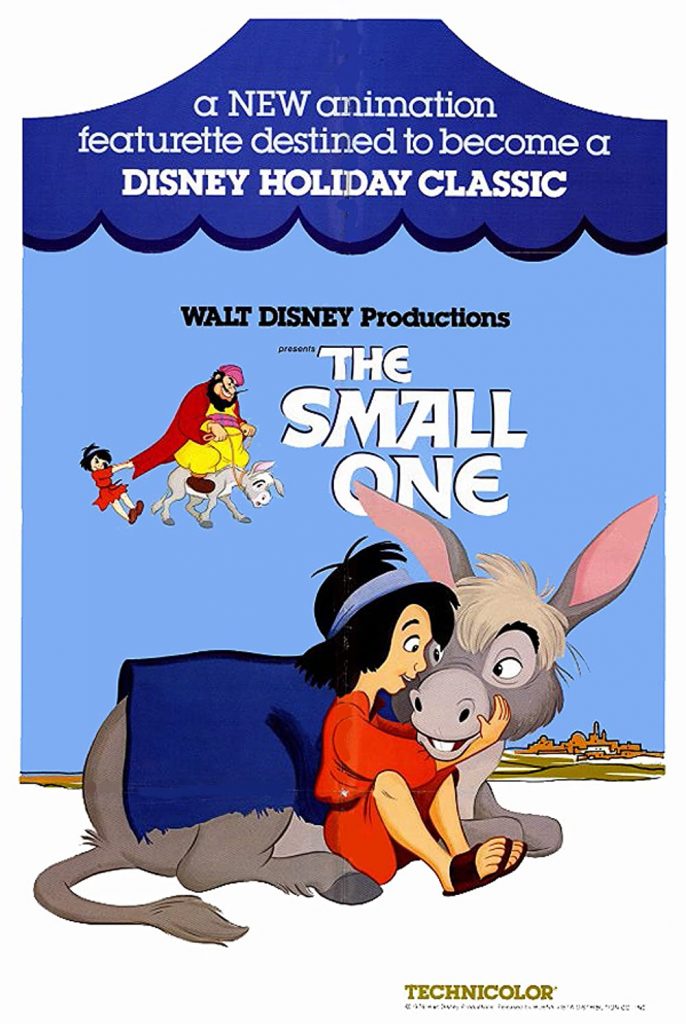 The Small One
1978 · G · 26min · English
A young boy discovers the true spirit of the Christmas season.
Ordered by his father to sell his old, small donkey, named Small One, a Hebrew boy in ancient Israel takes the donkey to the Jerusalem market. Finding no buyers there, the boy is about to give up when he meets a kind man named Joseph.
IMDb rating - 7.7/10 from 1.5K users
Genres - Animation · Short · Family
Director - Don Bluth · Jack Cutting(earlier cartoon clips) · Wolfgang Reitherman(earlier cartoon clips)
Writer - Vance Gerry(story) · Peter Young(story) · Charles Tazewell(book)
Stars - Sean Marshall(voice) · William Woodson(voice) · Olan Soule(voice)
Story line - A young boy must part with his beloved donkey, named "Small One". When he takes him into town to sell him, the only person who wants to buy him is the tanner. When all hope seems lost in finding a kind master, Small One leads his master back to the tanner's shop where he is willing to sacrifice his life. A miracle happens, and he is bought by Joseph to carry Mary to Bethlehem. —<hunk@prodigy.net>
Release date - December 16, 1978 (United States)
Countries of origin - United States
Official site - www.disneyplus.com
Also known as - Der Esel von Bethlehem
Production company - Walt Disney Productions
Sorry, there was no activity found. Please try a different filter.