The Scarecrow (Short 1920)
#thescarecrow1920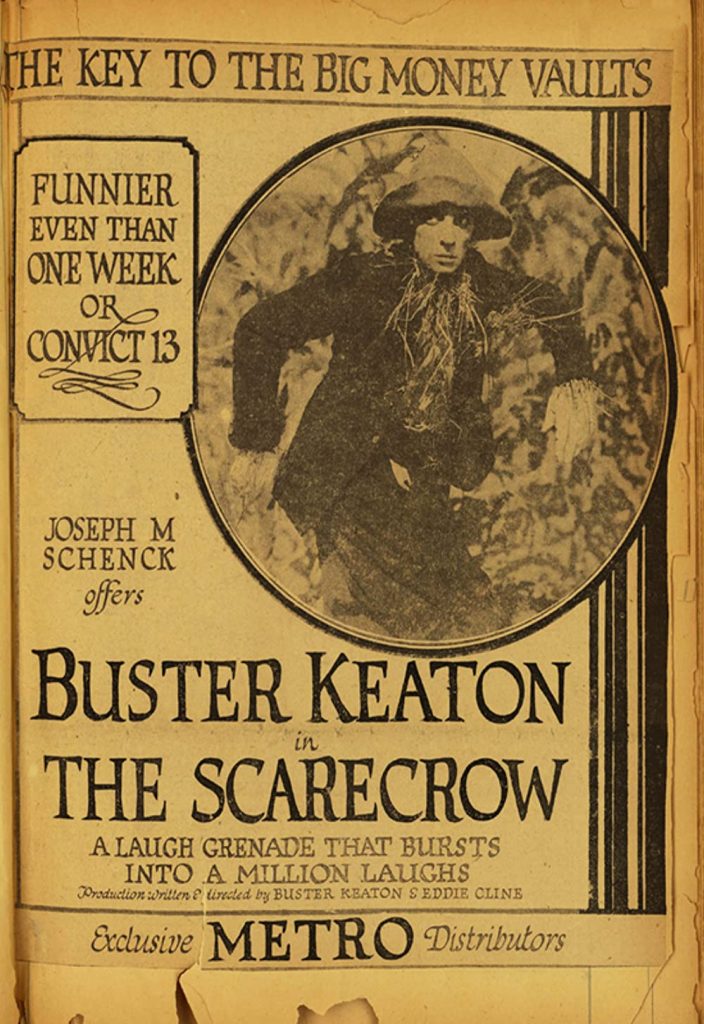 The Scarecrow
1920 · Not Rated · 19min · Black and White · None · English
A laugh grenade that bursts into a million laughs!
Two inventive farmhands compete for the hand of the same girl.
IMDb rating - 7.8/10 from 3.9K users
Genres - Comedy · Short · Family
Director - Edward F. Cline · Buster Keaton
Writer - Buster Keaton · Edward F. Cline
Stars - Buster Keaton · Edward F. Cline(uncredited) · Luke the Dog(uncredited)
Story line - Farmhands Keaton and Roberts share a cottage full of mechanical devices for making life easy. They are rivals for the farmer's daughter. Keaton , disguised as a scarecrow, causes troubles for his rival and the farmer. When Keaton stoops to tie his shoe, the girl accepts what she thinks is his kneeling proposal. —Ed Stephan <stephan@cc.wwu.edu>
Release date - December 22, 1920 (United States)
Countries of origin - United States
Also known as - Fågelskrämman
Production company - Joseph M. Schenck Productions
Sorry, there was no activity found. Please try a different filter.