The Piano Tuner (Short 2010)
#thepianotuner2010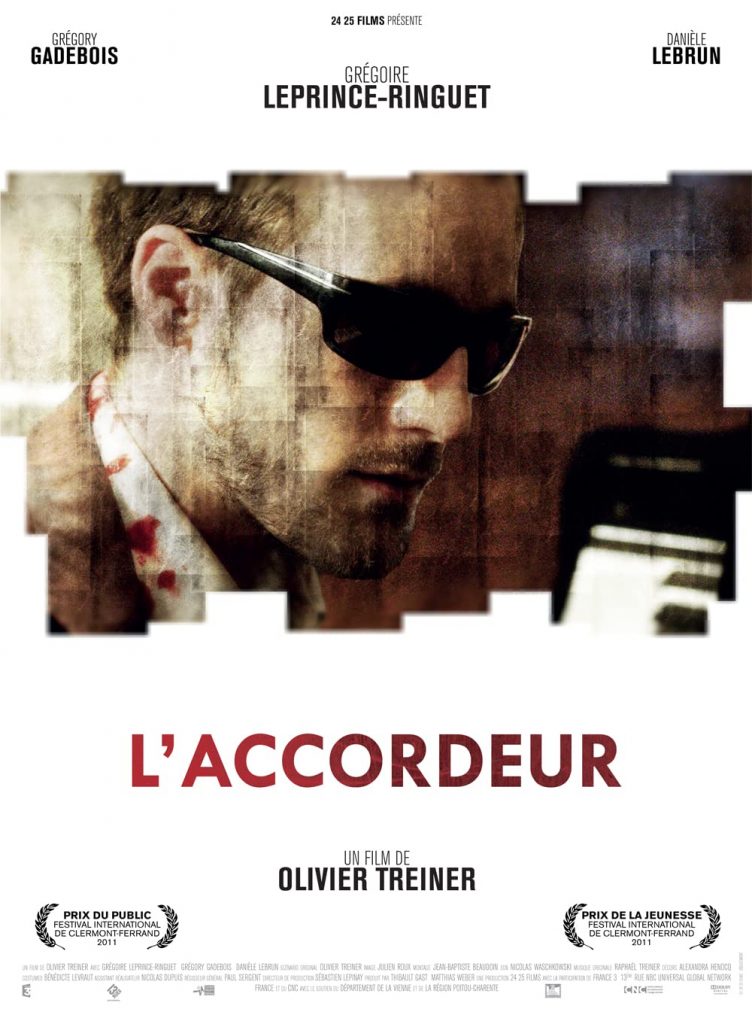 The Piano Tuner
2010 · Not Rated · 14min · Color · French
A pianist finds himself once again facing the performance anxiety demons that he so desperately tries to evade.
IMDb rating - 8.1/10 from 2K users
Genres - Short · Drama · Thriller
Director - Olivier Treiner
Writer - Olivier Treiner
Stars - Grégoire Leprince-Ringuet · Danièle Lebrun · Grégory Gadebois
Story line - Adrien is a young pianist prodigy. He collapsed psychologically having failed in a renowned competition and henceforth works as a piano tuner. As remedy to this life, he invents a blind person's mask to penetrate into the intimacy of his customers. This subtlety allows Adrien to get back the taste for music. But since he sees things he should not see, Adrien ends up witnessing a murder. —Anonymous
Release date - April 2011 (United States)
Countries of origin - France
Official site - www.2425prod.com
Also known as - L'accordeur
Production company - 2425 Films · Département de la Vienne · Région Poitou-Charentes
Sorry, there was no activity found. Please try a different filter.