The Old Man and the Sea (Short 1999)
#theoldmanandthesea1999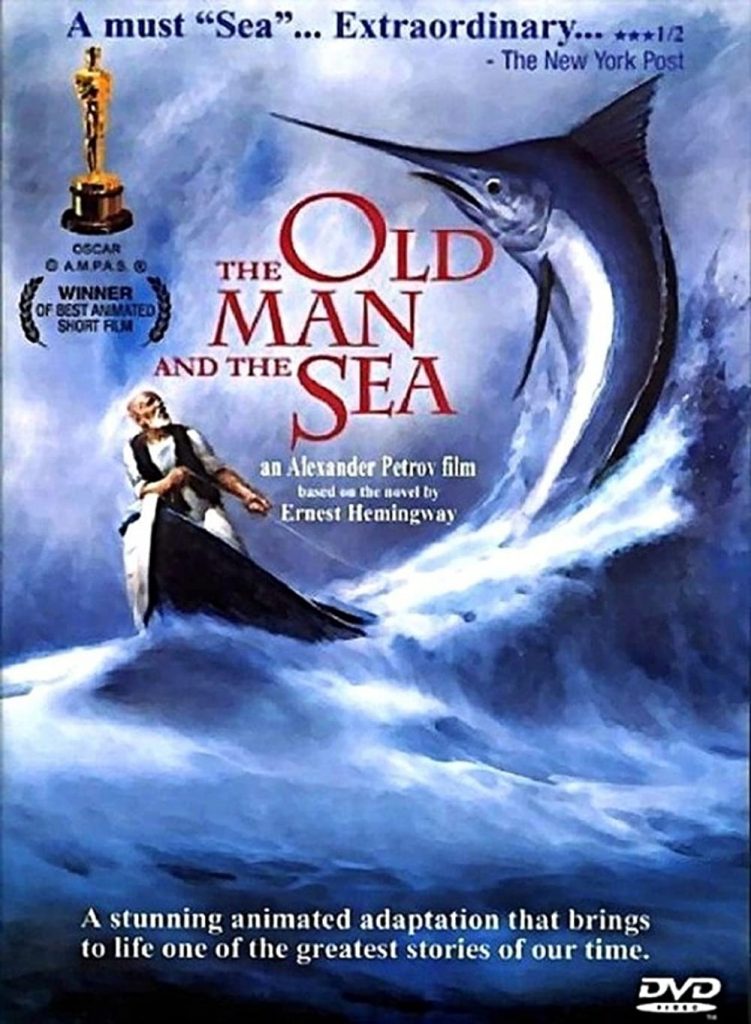 The Old Man and the Sea
1999 · 20min · Color · English · Spanish · Russian · French
An old fisherman goes out on his fishing trip and makes a huge catch, the biggest of his life.
IMDb rating - 8.1/10 from 4.1K users
Genres - Animation · Short · Adventure · Drama
Director - Aleksandr Petrov
Writer - Ernest Hemingway(based on the novel by) · Aleksandr Petrov(screenplay adaptation)
Stars - Gordon Pinsent(voice) · Kevin Duhaney(voice) · Yôji Matsuda(Japanese version)
Story line - The plot of the film is a story of friendship between a little country boy and an old fisherman. Santiago, a strong and proud man, cannot accept the implacable passage of time, which takes away physical strength. For many weeks, he returned without a catch. Finally, he makes the decision to go for the catch far far into the sea and not return without catch. Only in this way an old fisherman can regain confidence and self-respect. —Peter-Patrick76 
Release date - July 3, 1999 (Japan)
Countries of origin - Russia · Canada · Japan
Official site - www.oldmansea.com
Also known as - Старий і море
Production company - Dentsu Tec · IMAX · Imagica Corp.
Sorry, there was no activity found. Please try a different filter.