The Maker (Short 2011)
#themaker2011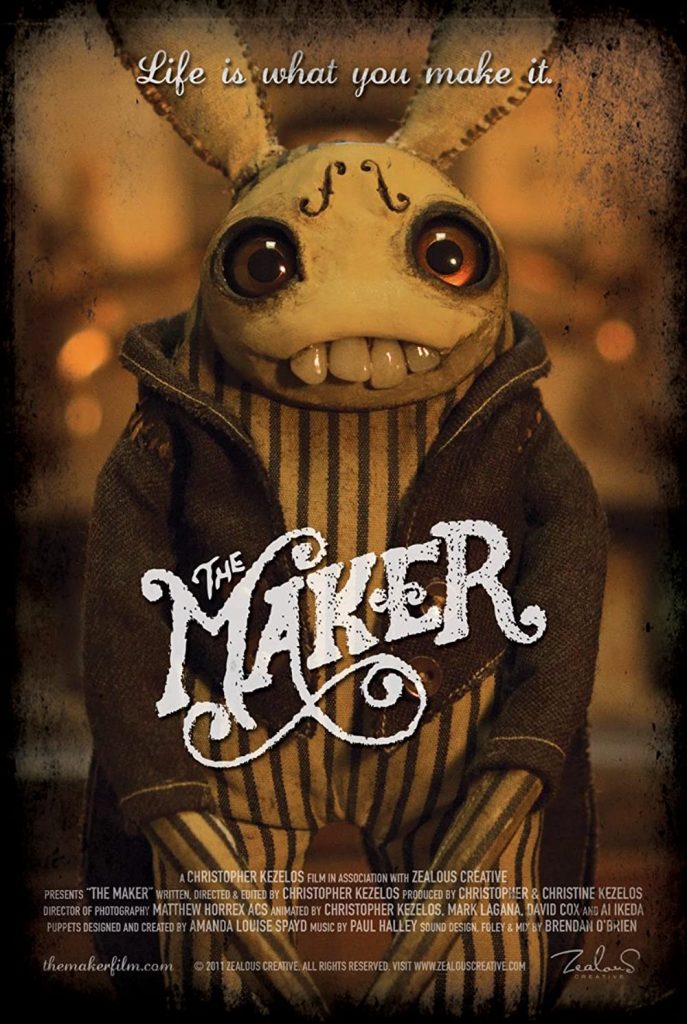 The Maker
2011 · Not Rated · 6min · Color · None
Life is what you make it.
A strange creature races against time to make the most important and beautiful creation of his life.
IMDb rating - 7.8/10 from 2.6K users
Genres - Animation · Short · Family · Fantasy · Music
Director - Christopher Kezelos
Writer - Christopher Kezelos(story by) · Ziad Jamal(story by)
Story line - In his well-equipped and wondrous workshop, an industrious and gifted artisan creature prepares for his magnum opus. Without delay, the indefatigable creator begins working on his project, choosing meticulously the right components, totally immersed in a sparkling artistic crescendo. Soon, against the sands of time, the motivated maker will finally finish his creation, proud of his life's work. —Nick Riganas
Release date - August 28, 2012 (United Kingdom)
Countries of origin - Australia
Also known as - Создатель
Production company - Zealous Creative
Sorry, there was no activity found. Please try a different filter.