The Lunch Date (Short 1989)
#thelunchdate1989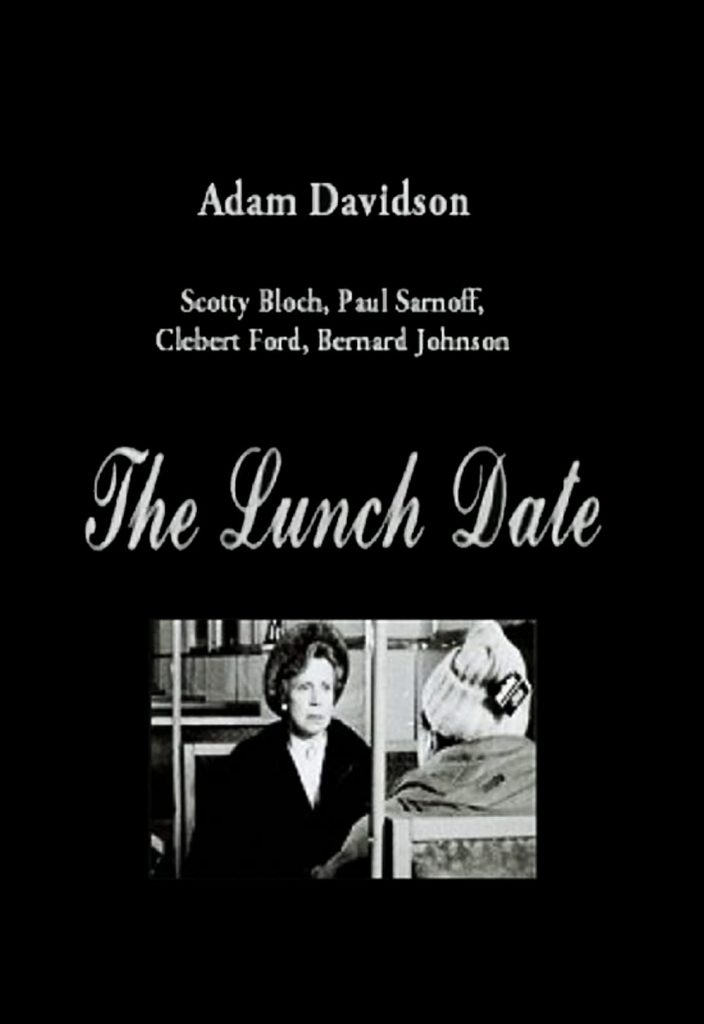 The Lunch Date
1989 · 12min · Black and White · English
A woman misses her train and buys lunch in a café. When she returns to her table, a man is eating her salad.
IMDb rating - 7.6/10 from 1.6K users
Genres - Short · Drama
Director - Adam Davidson
Writer - Adam Davidson(a film by)
Stars - Scotty Bloch · Clebert Ford · Bernard Johnson
Story line - Hurrying down the platform to catch a train in New York's Grand Central Terminal, a well-off white woman bumps into a black man, and as a result, the woman not only misses her train but also her wallet. Under those circumstances, the anxious woman trying to bide some time while waiting for the next train, she buys a salad for lunch which pays for it with some pocket change, however, after leaving for some cutlery, when she returns to her table, a homeless black man is eating her lunch. How dare he? —Nick Riganas
Release date - December 3, 1989 (United States)
Countries of origin - United States
Also known as - Свидание за завтраком
Sorry, there was no activity found. Please try a different filter.