The Goat (Short 1921)
#thegoat1921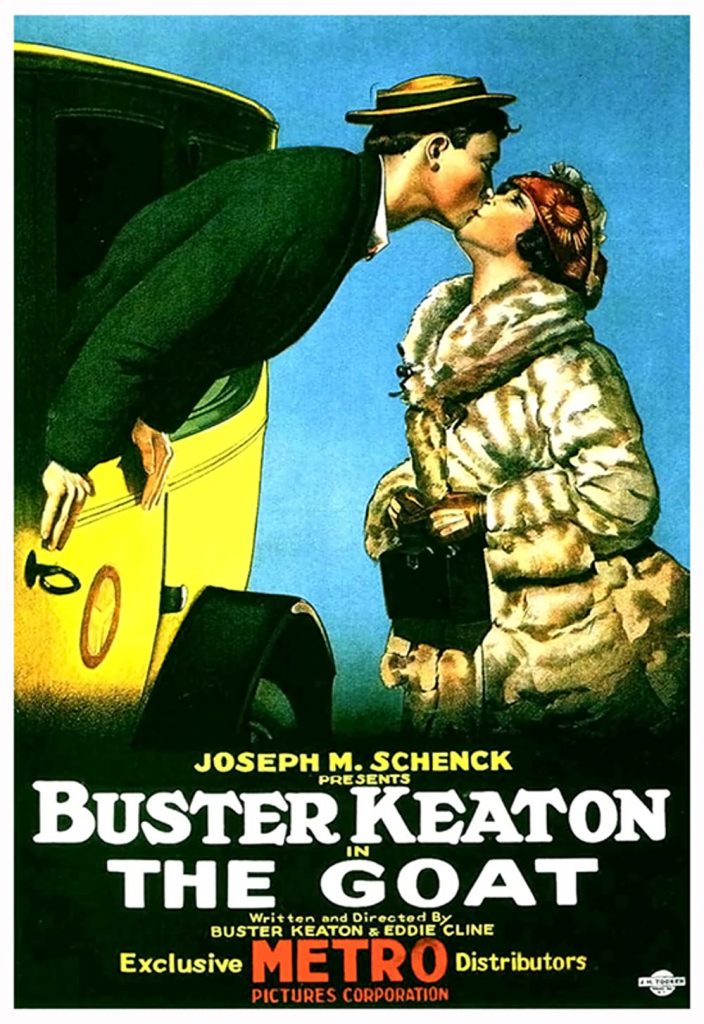 The Goat
1921 · Not Rated · 23min · Black and White · None · English
The Inimitable Mirth Maker BUSTER KEATON Mixed Up in a Battle of Fun and Acrobatics IN "THE GOAT" (Print Ad-Syracuse Journal, ((Syracuse, NY)) 1 October 1921)
A series of adventures begins when an accident during photographing causes Buster to be mistaken for Dead Shot Dan, the local bad guy.
IMDb rating - 7.7/10 from 4.1K users
Genres - Comedy · Short
Director - Buster Keaton · Malcolm St. Clair
Writer - Buster Keaton · Malcolm St. Clair
Stars - Buster Keaton · Virginia Fox · Joe Roberts
Story line - After missing out on a fresh loaf of bread, down-on-his-luck, Buster, finds himself pursued by three policemen hot on his trail. However, to make matters worse, just when the lawless murderer, Dead Shot Dan, is about to have his mug shot taken, an innocent but fatal mistake will put a price on Buster's head. Now, with a "Dead or Alive" poster all over town, Buster will seek refuge in beautiful and sympathetic Virginia's home, only to come face to face with his worst fear. Will innocent Buster ever get off the hook? —Nick Riganas
Release date - May 15, 1921 (United States)
Countries of origin - United States
Also known as - El chivo
Filming locations - 914 S. Alvarado Street, Los Angeles, California, USA
Production company - Joseph M. Schenck Productions · Buster Keaton Productions
Sorry, there was no activity found. Please try a different filter.