The Dollmaker (Short 2017)
#thedollmaker2017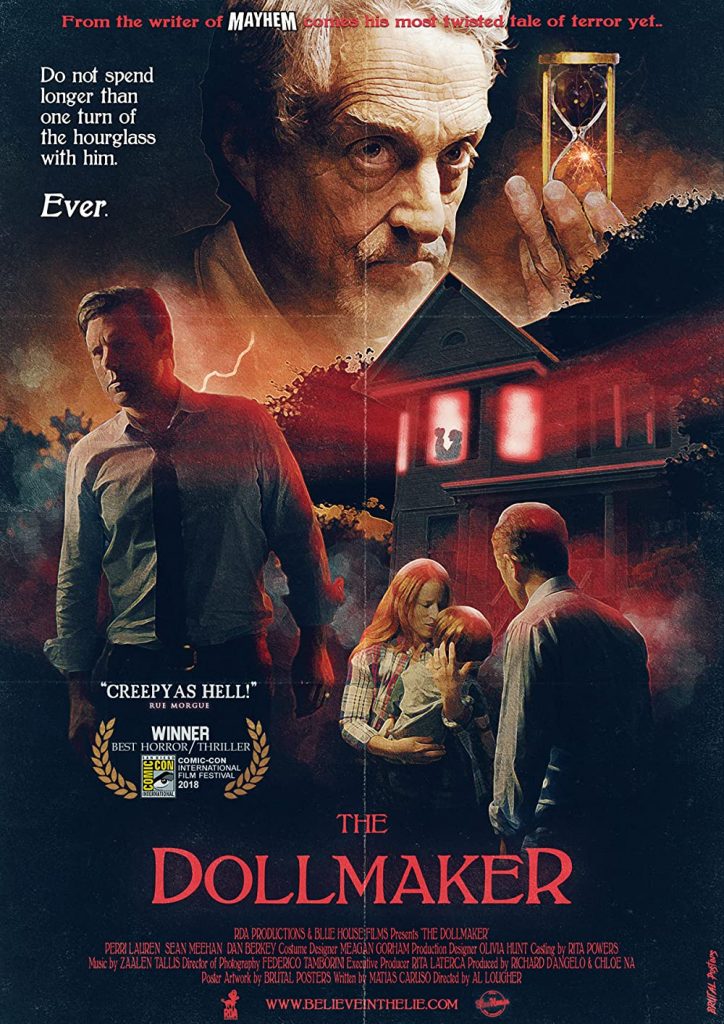 The Dollmaker
2017 · 10min · Color · English
Do not spend longer than one turn of the hourglass with him. Ever.
A grieving mother latches on to a magical surrogate for her lost child. But small miracles come with big consequences..
IMDb rating - 7.5/10 from 511 users
Genres - Short · Horror · Mystery · Thriller
Director - Al Lougher
Writer - Matias Caruso
Stars - Perri Lauren · Sean Meehan · Daniel Martin Berkey
Story line - A young couple, Rick and Jenna, fall into despair and heartbreak after losing their four year old child. Reaching out to their last and most twisted option, they pay a visit to The Dollmaker, an crusty old man that promises to make reality the only thing they desire most. But every gift has a catch and even though Rick has an unsettling feeling about this arrangement, he'll find himself trapped in this never ending nightmare. —Al Lougher
Release date - February 1, 2017 (United States)
Countries of origin - United States
Also known as - Oyuncakçı
Production company - RDA Productions · Blue House Film & Media
Sorry, there was no activity found. Please try a different filter.