The Crimson Permanent Assurance (Short 1983)
#thecrimsonpermanentassurance1983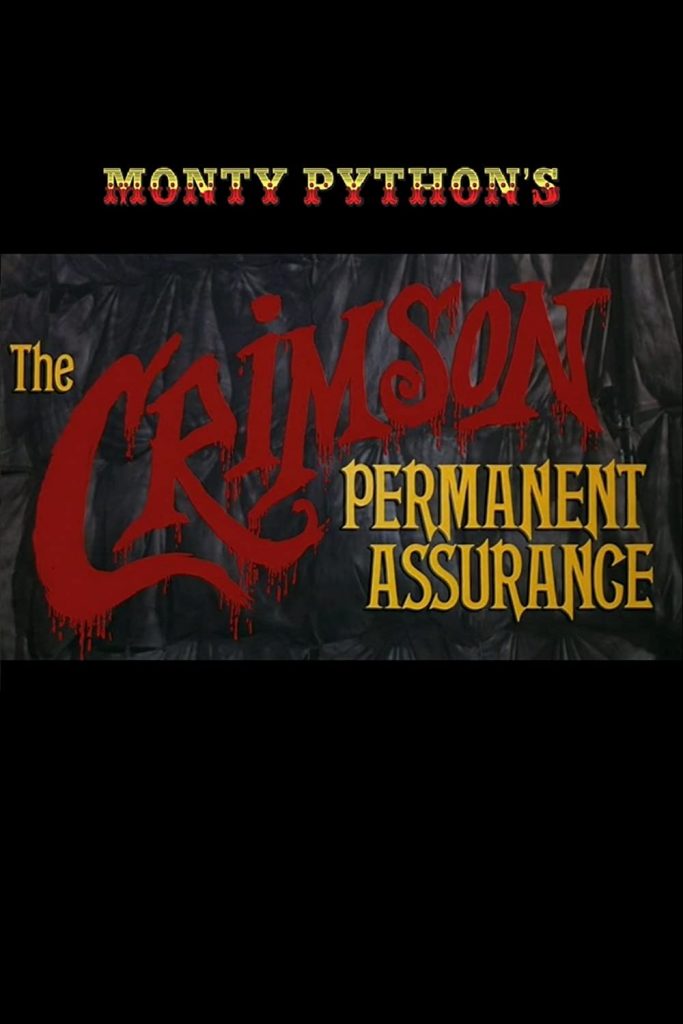 The Crimson Permanent Assurance
1983 · 16min · English
A group of down-and-out accountants mutiny against their bosses and sail their office building onto the high seas in search of a pirate's life.
IMDb rating - 7.9/10 from 5K users
Genres - Adventure · Short · Comedy · Fantasy
Director - Terry Gilliam
Writer - Terry Gilliam
Stars - Sydney Arnold · Guy Bertrand · Andrew Bicknell
Story line - In the bleak days of 1983, the Crimson Permanent Assurance, an accountancy staffed by elderly workers much like a slave ship, has been taken over by efficiency-minded corporate types. When they sack an employee, there's an uprising, and the building is unleashed from its moorings to sail across the (dry) ocean and take on the financial centers of the world, starting with an all-out attack on the large skyscraper housing The Very Big Corporation of America, complete with filing-cabinet cannons, ceiling-fan broadswords, and paper-spindle short-swords. —Jon Reeves <jreeves@imdb.com>
Release date - May 1983 (United Kingdom)
Countries of origin - United Kingdom
Also known as - Страхова компанія «Багряний Перманент»
Production company - Celandine Films · The Monty Python Partnership · Universal Pictures
Sorry, there was no activity found. Please try a different filter.