The Butterfly Circus (Short 2009)
#thebutterflycircus2009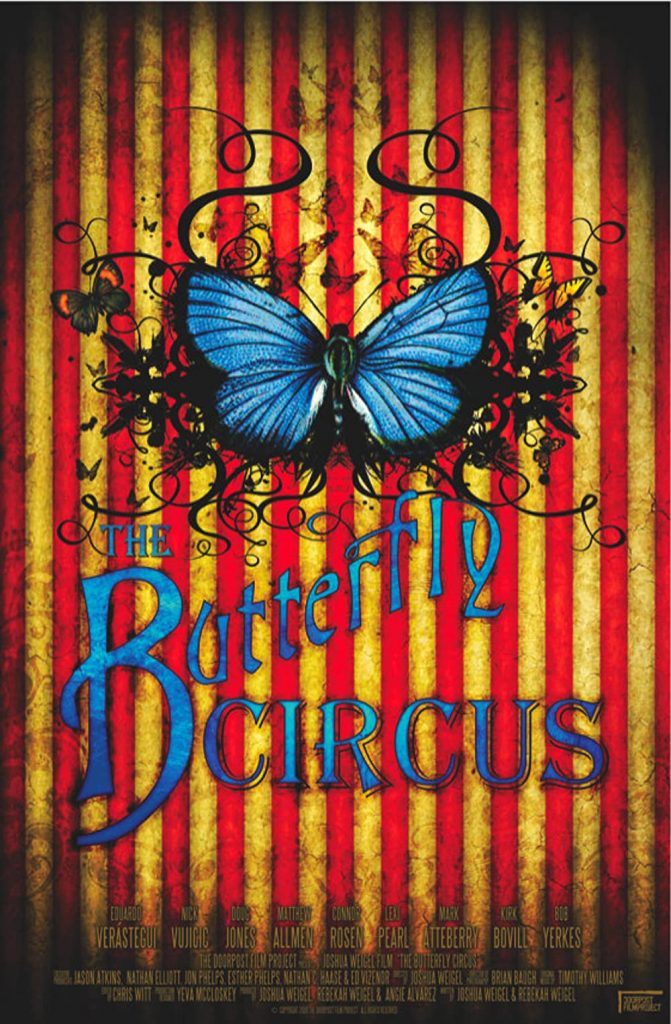 The Butterfly Circus
2009 · Not Rated · 20min · English
A circus troupe brightens the spirits of audiences in Depression-era America and inspires hope in a limbless man from a sideshow.
IMDb rating - 7.9/10 from 3.3K users
Genres - Short · Drama
Director - Joshua Weigel
Writer - Joshua Weigel · Rebekah Weigel
Stars - Eduardo Verástegui · Nick Vujicic · Doug Jones
Story line - The Butterfly Circus is the story of a renowned circus troupe traveling through the devastated American landscape at the height of the Great Depression, lifting the spirits of audiences along the way. During their travels they discover a man without limbs in a carnival sideshow, but after an intriguing encounter with the showman, he becomes driven to hope against everything he has ever believed. —Anonymous
Release date - August 31, 2009 (United States)
Countries of origin - United States
Official site - www.facebook.com · thebutterflycircus.com
Also known as - Цирк 'Бабочка'
Filming locations - Los Angeles, California, USA
Sorry, there was no activity found. Please try a different filter.