The Blue Umbrella (Short 2013)
#theblueumbrella2013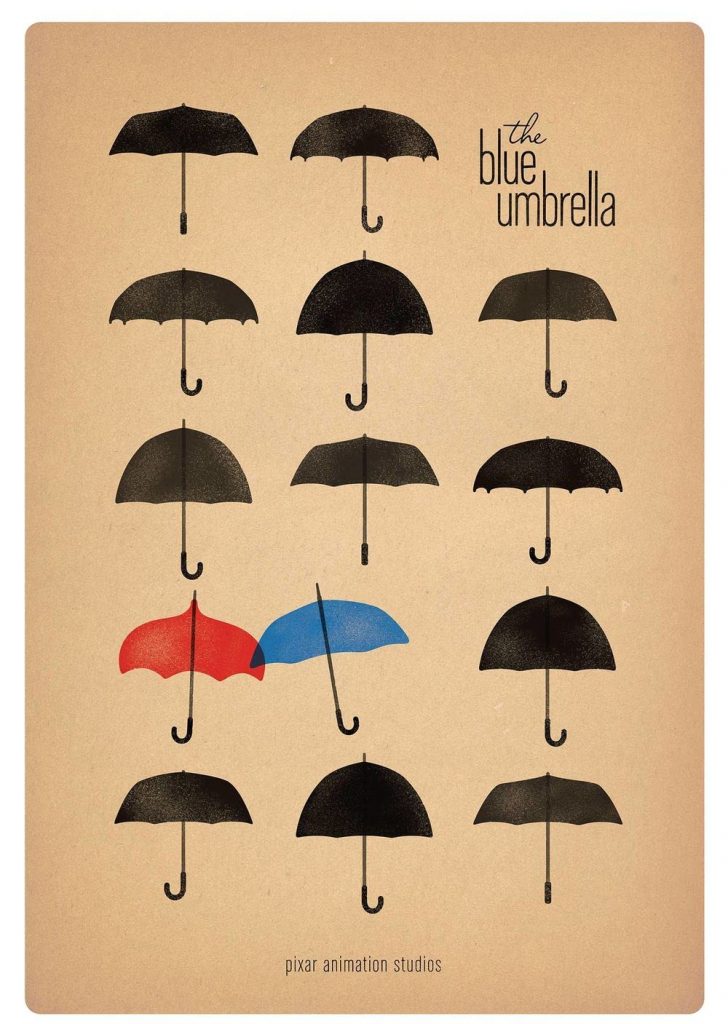 The Blue Umbrella
2013 · G · 7min · Color · English
Amidst the rain in a singing city, two umbrellas - one blue, one not - fall eternally in love.
IMDb rating - 7.6/10 from 9.7K users
Genres - Animation · Short · Drama · Family · Fantasy · Romance
Director - Saschka Unseld
Writer - Saschka Unseld
Story line - It's pouring with rain in the bustling city during rush hour and the wet citizens crowd on the pavement, holding tightly their umbrellas. But in this sea of crammed and almost identical black canopies, one red and one blue umbrella set a strikingly refreshing contrast, and, who knows, maybe the stage for a beautiful and heart-warming love story. —Nick Riganas
Release date - June 21, 2013 (United States)
Countries of origin - United States
Official site - www.facebook.com · www.pixar.com
Also known as - Синя парасолька
Filming locations - Walt Disney Feature Animation - 500 S. Buena Vista Street, Burbank, California, USA
Production company - Pixar Animation Studios
Sorry, there was no activity found. Please try a different filter.