The Absent-Minded Waiter (Short 1977)
#theabsentmindedwaiter1977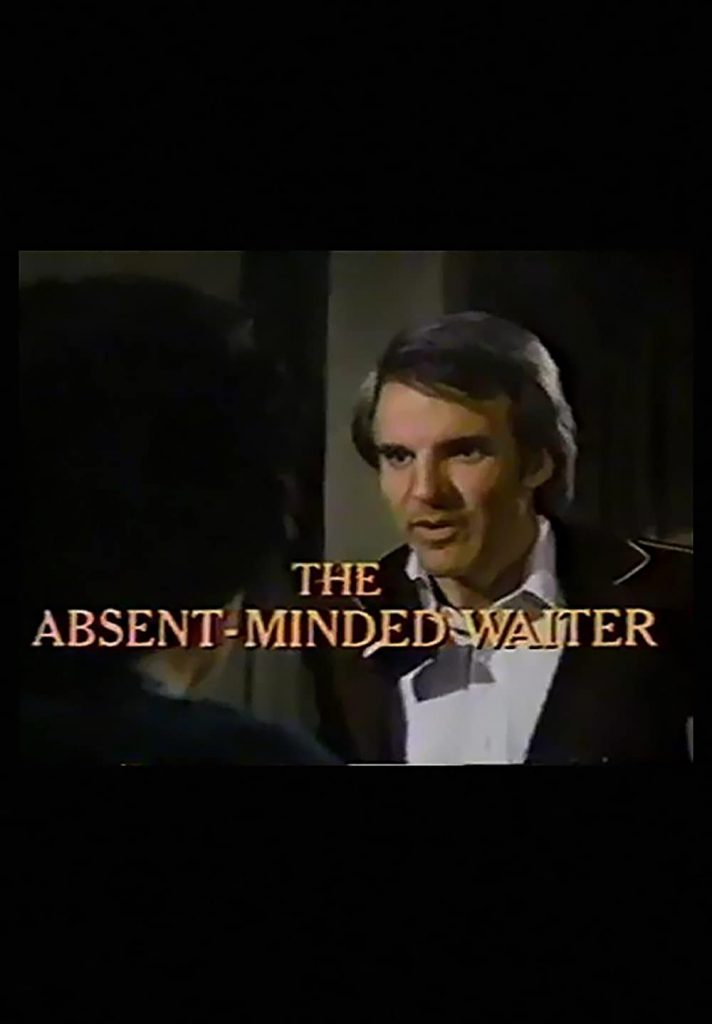 The Absent-Minded Waiter
1977 · G · 7min · Color · English
Bernie Cates requests the services of the most absent-minded waiter he's ever seen, who pours water before setting the glasses, endlessly repeats questions, brings wrong orders, and ruins everything- but the bill.
IMDb rating - 7.5/10 from 685 users
Genres - Comedy · Short
Director - Carl Gottlieb
Writer - Steve Martin
Stars - Steve Martin · Buck Henry · Teri Garr
Story line - Steven, a clumsy man with the memory of a goldfish, works as a waiter at a fancy restaurant downtown. When the happily-married couple of Bernie and Susan arrive for dinner, the most absent-minded waiter in the world will do everything in his power to offer an unforgettable and profoundly gratifying experience. —Nick Riganas
Release date - July 13, 1977 (United States)
Countries of origin - United States
Also known as - Ein Kellner wie der Gast ihn liebt
Production company - Paramount Pictures · Aspen Film Society · Aspen Film Society
Sorry, there was no activity found. Please try a different filter.