Tennis Chumps (Short 1949)
#tennischumps1949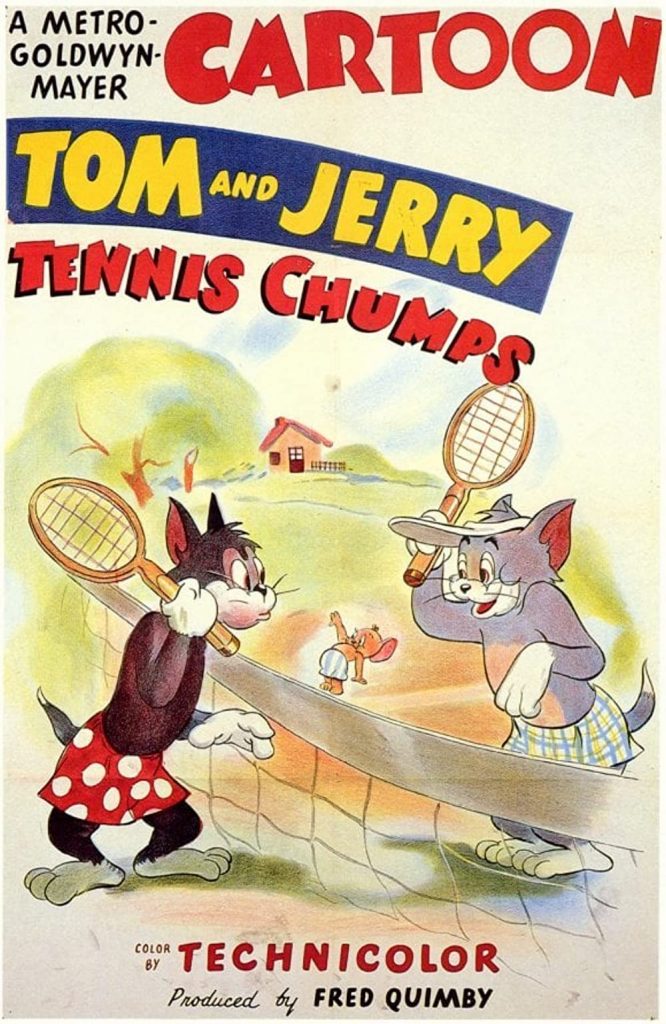 Tennis Chumps
1949 · Approved · 7min · English
Tom plays championship tennis against a cigar-smoking bully, but both cats find themselves battling Tom's much-abused lackey, Jerry Mouse, for the trophy.
IMDb rating - 7.6/10 from 796 users
Genres - Animation · Short · Comedy · Family · Sport
Director - Joseph Barbera · William Hanna
Story line - Tom's playing tennis, and Jerry is carrying his equipment for him. However, Tom's opponent, a cigar-smoking cat, is much better than Tom and is soon (literally) beating him soundly. Jerry comes to the rescue with a special "killer" tennis ball. But before long, everyone seems to be playing against everyone else. —Jon Reeves <jreeves@imdb.com>
Release date - December 10, 1949 (United States)
Countries of origin - United States
Also known as - Tom und Tim am Ball
Production company - Loew's · MGM Cartoon Studio · Metro-Goldwyn-Mayer (MGM)
Sorry, there was no activity found. Please try a different filter.