Take This Lollipop (Short 2011)
#takethislollipop2011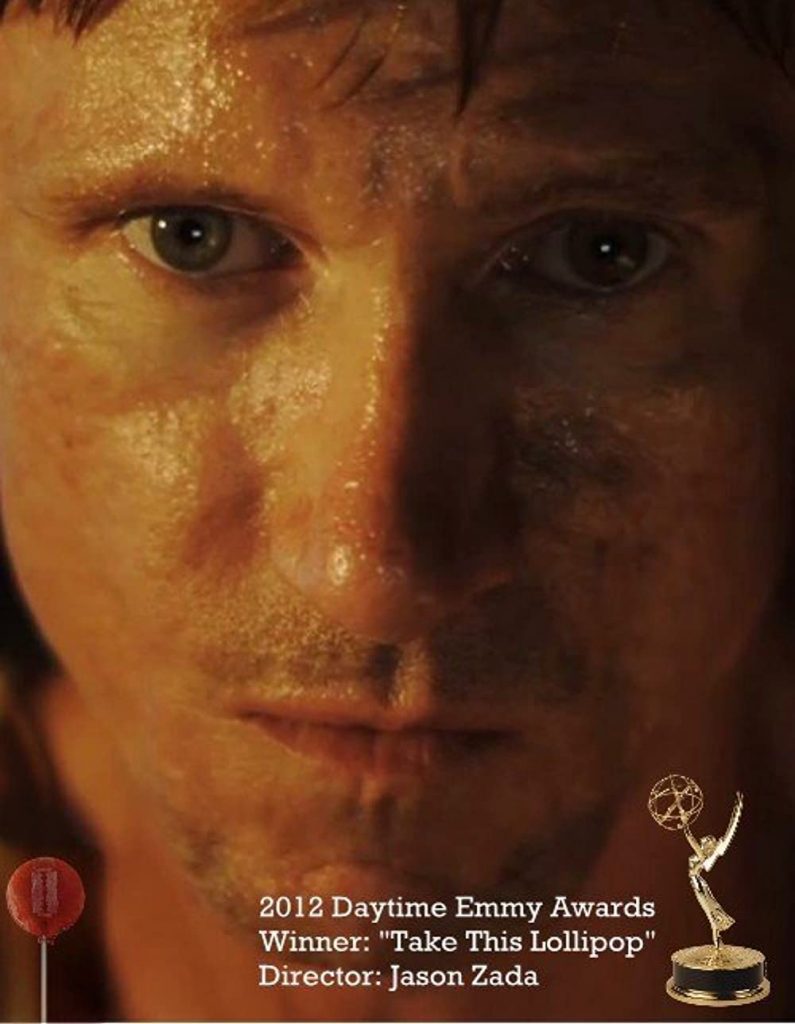 Take This Lollipop
2011 · 3min · Color · English
You never know just who's watching...
Using information gleaned from a viewer's Facebook page, this interactive film personalizes the film for that particular viewer.
IMDb rating - 7.6/10 from 236 users
Genres - Short · Drama · Horror · Mystery · Thriller
Director - Jason Zada
Writer - Jason Nickel · Jason Zada
Story line - Hunched over his computer keyboard, a thin, creepy, and sweating man is digging through Facebook profiles. His glazed eyes and tense expression denote the many hours he has been searching. He becomes agitated as images of familiar pages and content appear on his display, until he finds what he has been seeking. YOUR home address. He pulls up Google Maps and finds directions to your home from geographic data contained in your Facebook profile. With a picture of you taped to his dashboard, he madly drives and drives... until he reaches your home... to perform mayhem. —Michael Q. Schmidt
Release date - October 14, 2011 (United States)
Countries of origin - United States
Official site - takethislollipop.com
Also known as - The Collector
Filming locations - Los Angeles, California, USA
Production company - Tool of North America · Little Monster Studios · Gorilla Content
Sorry, there was no activity found. Please try a different filter.