Symphony No. 42 (Short 2014)
#symphonyno422014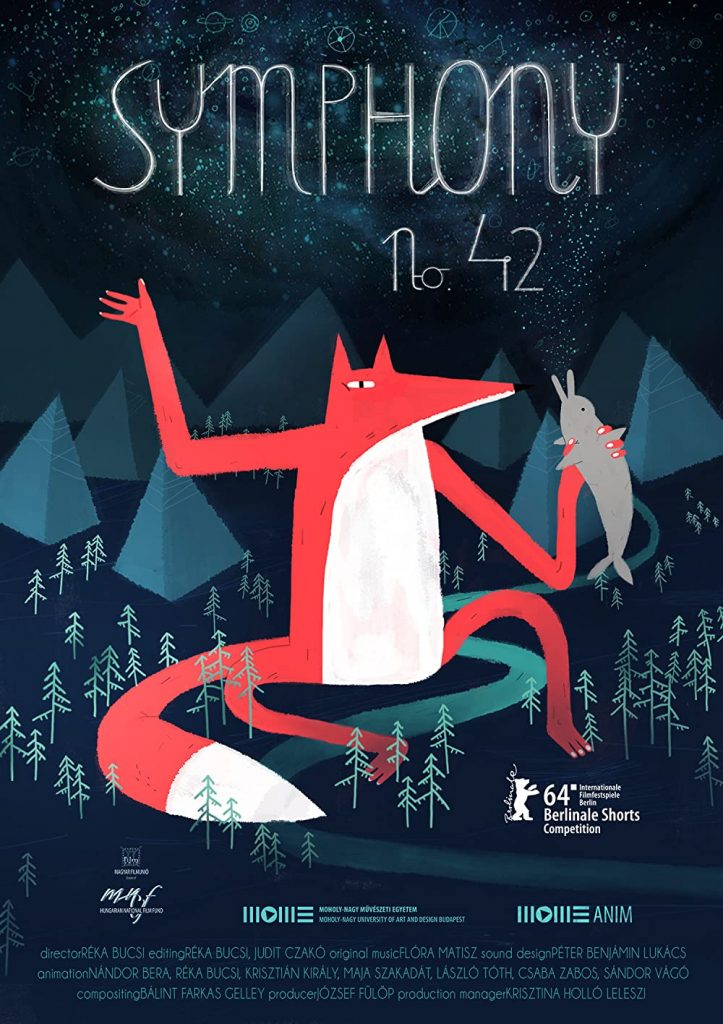 Symphony No. 42
2014 · 10min · Color · None
Forty-seven brief but vivid vignettes about the paradoxical nature of our world, seamlessly intertwine perplexing scenes of poetical absurdism with the ironic, the grotesque, and the beautiful. Is this the symphony of life?
IMDb rating - 7.8/10 from 779 users
Genres - Animation · Short · Mystery
Director - Réka Bucsi
Writer - Réka Bucsi
Story line - The film applies an unconventional narrative. It presents a subjective world through 47 scenes. The small events, interlaced by associations, express the irrational coherence of our surroundings. The surreal situations are based on the interactions of humans and nature. —Anonymous
Release date - July 31, 2014 (Hungary)
Countries of origin - Hungary
Also known as - Симфония No 42
Production company - Moholy-Nagy University of Art and Design
Sorry, there was no activity found. Please try a different filter.