Supervenus (Short 2014)
#supervenus2014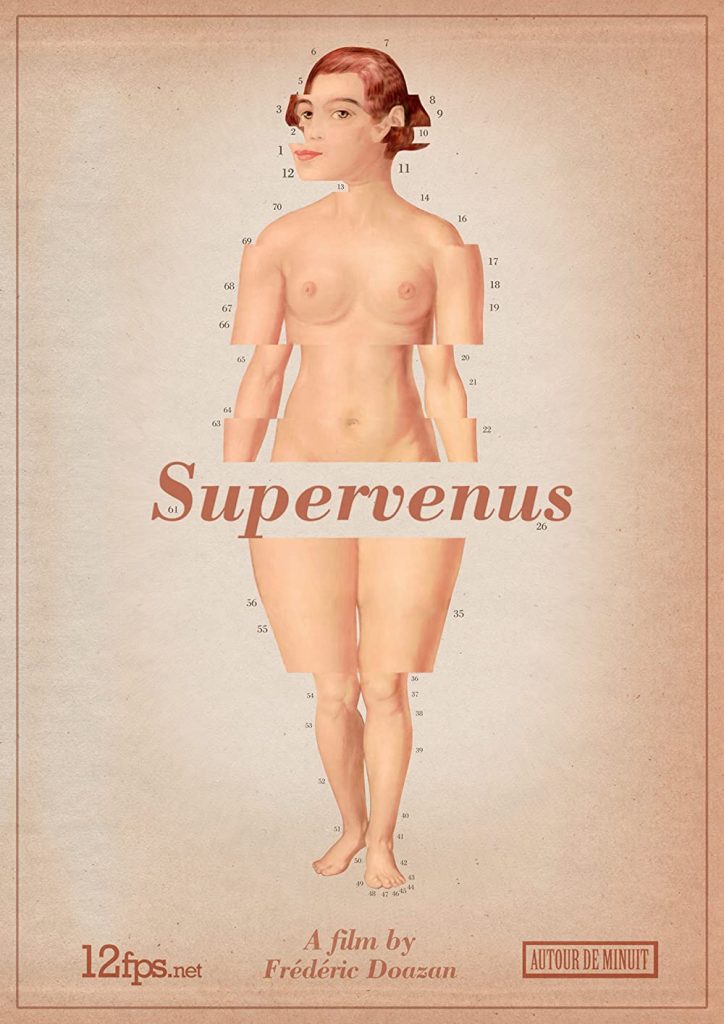 Supervenus
2014 · 3min · Color · None
An update of our classic human anatomy.
IMDb rating - 7.6/10 from 503 users
Genres - Animation · Short · Drama
Director - Frédéric Doazan
Story line - Without a doubt, the concept and the standards of beauty have changed throughout the years, and what used to be generally accepted, has evolved in our modern societies. Unfortunately, however, this tremendous pressure women face daily to meet with society's ever-changing beauty canons, coupled with a persistent and compelling obsession which fans the pursuit of the eternal youth, eventually, can turn into punishment. Who says a woman should change her figure to be beautiful? —Nick Riganas
Release date - February 1, 2014 (France)
Countries of origin - France
Also known as - Супервенера
Production company - La Cause
Sorry, there was no activity found. Please try a different filter.