Street of Crocodiles (Short 1986)
#streetofcrocodiles1986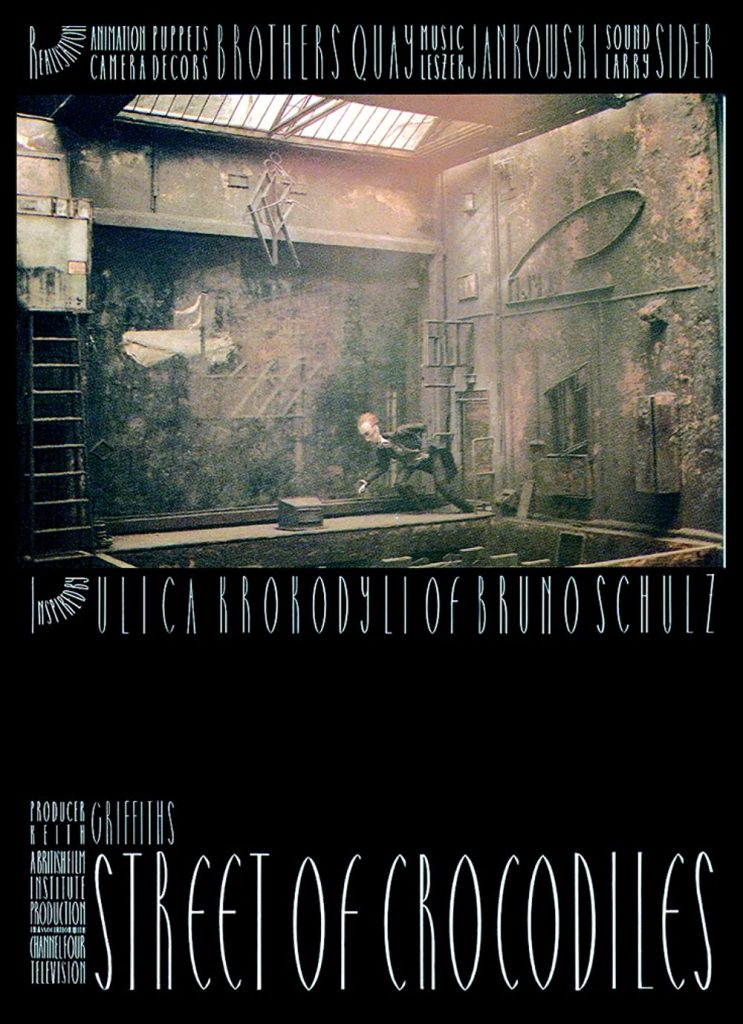 Street of Crocodiles
1986 · Not Rated · 20min · Black and White · Polish · English
Inside a box full of curio, a puppet who is recently freed from his strings explores a dusty and forlorn commercial area. The explorer becomes ensnared into miniature tailor shop by baby-faced dolls.
IMDb rating - 7.7/10 from 2.7K users
Genres - Animation · Short
Director - Stephen Quay · Timothy Quay · Weiser Quay
Story line - Adapted from Polish writer Bruno Schulz's book, Stephen Quay and Timothy Quay's cornucopia of eerie enchantment portrays a dark underworld which envelops an emaciated puppet. Little by little, a stringless marionette wanders more and more into this desolate realm of strange mechanical rituals, only to be devoured by a horrible and carceral isolation, as a triplet of sinister female figures watches his every move from afar. —Nick Riganas
Release date - July 1986 (United Kingdom)
Countries of origin - United Kingdom
Official site - re-voir.com
Also known as - Улица крокодилов
Production company - Atelier Koninck · British Film Institute (BFI) · Channel Four Television
Sorry, there was no activity found. Please try a different filter.