Steamboat Willie (Short 1928)
#steamboatwillie1928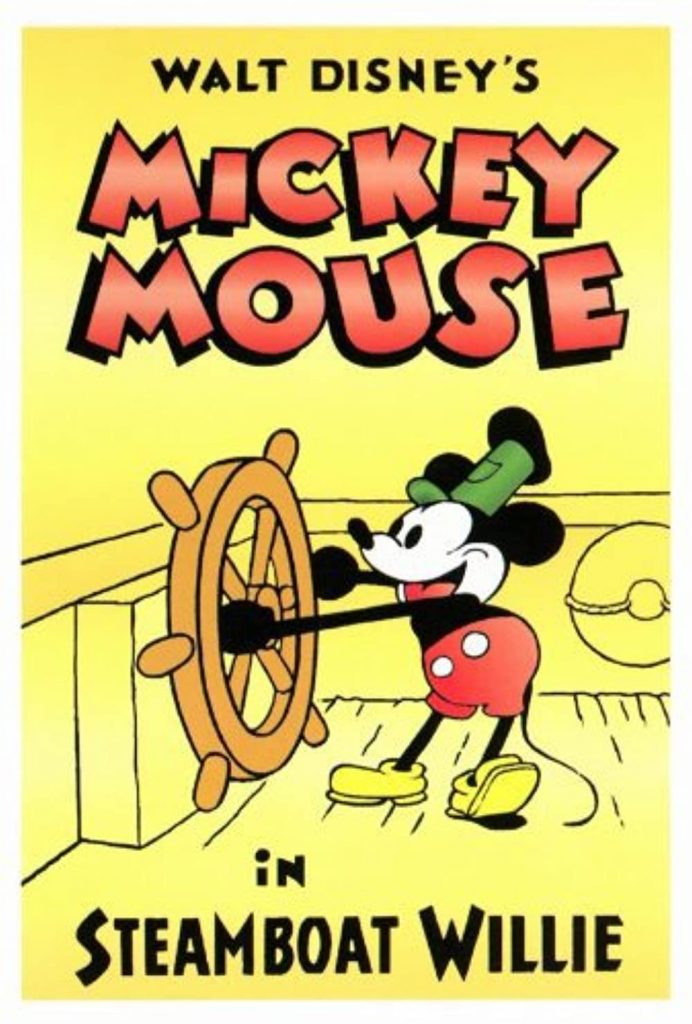 Steamboat Willie
1928 · TV-Y7 · 8min · Black and White · English
Mickey Mouse's classic cartoon debut.
Mickey Mouse is a mischievous deckhand on a riverboat that is under the command of the tyrannical Captain Pete.
IMDb rating - 7.6/10 from 8.6K users
Genres - Animation · Short · Comedy
Director - Ub Iwerks · Walt Disney(uncredited)
Writer - Walt Disney(uncredited) · Ub Iwerks(uncredited)
Story line - Mickey is piloting a steamboat when Captain Pete comes to the bridge and throws him off. They stop to pick up cargo. Minnie just misses the boat and Mickey uses the crane to grab her. She drops her sheet music of "Turkey in the Straw" and a goat eats it. With help from Mickey, she cranks the goat's tail, and it plays the tune. Mickey accompanies on percussion and by torturing various animals, until Pete comes down and puts a stop to it, putting Mickey to work peeling potatoes. While this is the first sound Mickey Mouse, there's no dialog. —Jon Reeves <jreeves@imdb.com>
Release date - January 1, 1929 (United States)
Countries of origin - United States
Official site - www.disneyplus.com
Also known as - Musse Pigg som Ångbåtskalle
Production company - Walt Disney Animation Studios · Walt Disney Productions
Sorry, there was no activity found. Please try a different filter.