Star Tours (Short 1987)
#startours1987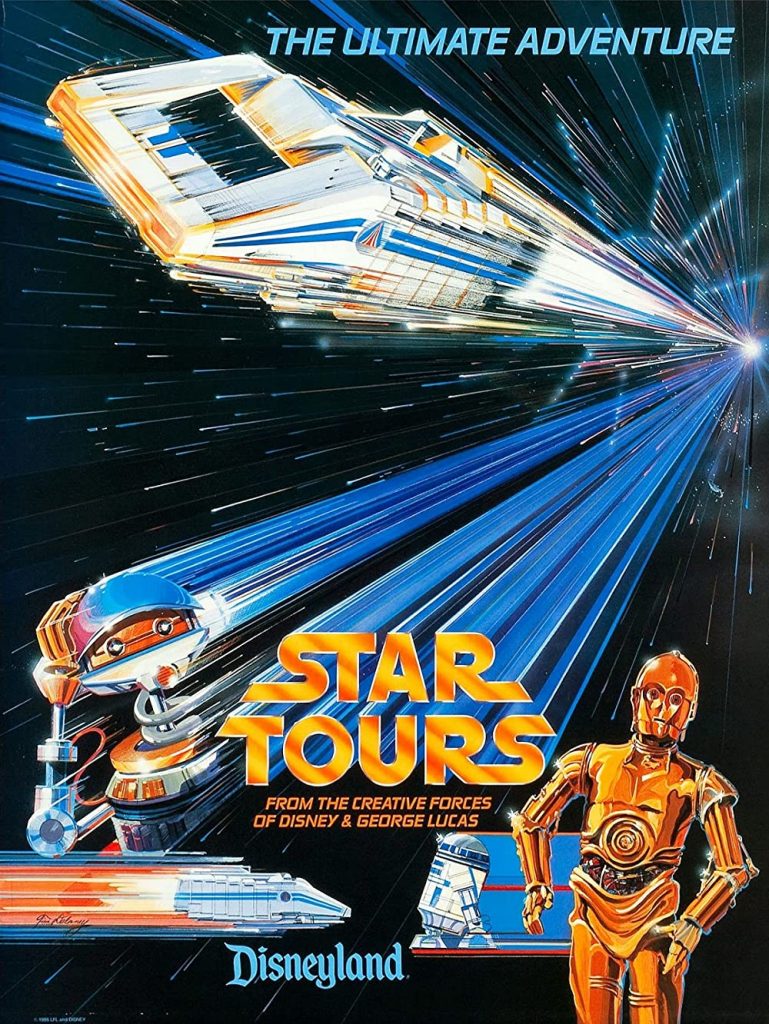 Star Tours
1987 · 3min · Color · English
The Ultimate Star Wars Adventure!
Thanks to an incompetent pilot droid, a space tour to the moon of Endor is derailed and caught in the midst of a battle between the Empire and the Rebel Alliance.
IMDb rating - 8.2/10 from 1.7K users
Genres - Adventure · Sci-Fi · Short
Director - Dennis Muren
Writer - George Lucas(characters)
Stars - Anthony Daniels(voice) · Paul Reubens(voice) · Fred Tatasciore(voice)
Story line - Groups of visitors are taken on "Star Tours", a space tour bus set in the Star Wars universe. Thanks to an inexperienced and thoroughly incompetent robot pilot, what is billed as a leisurely tour to the Endor Moon becomes a wild ride as the tour gets caught up in a battle between the Empire and the rebels. —Phil Karn <karn@qualcomm.com>
Release date - January 9, 1987 (United States)
Countries of origin - United States
Also known as - Star Rides
Production company - Lucasfilm · Walt Disney Imagineering (WDI)
Sorry, there was no activity found. Please try a different filter.