Southern Fried Rabbit (Short 1953)
#southernfriedrabbit1953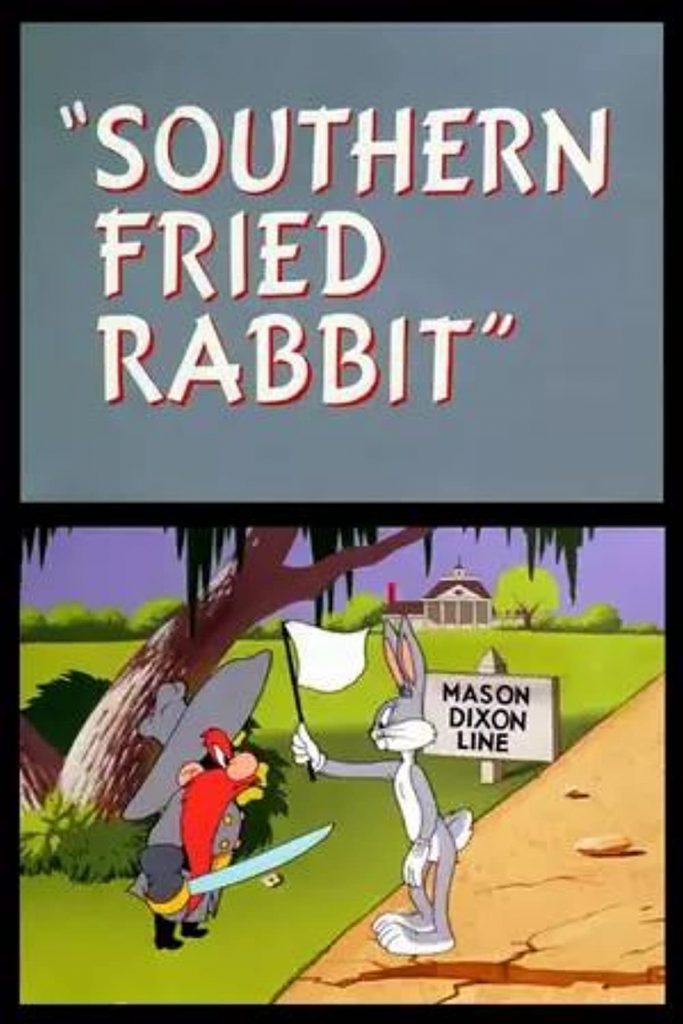 Southern Fried Rabbit
1953 · Approved · 7min · English
Bugs heads toward the record carrot crop in Alabama but runs into Colonel (Yosemite) Sam who is under orders to let no Yankee cross the Mason-Dixon line.
IMDb rating - 7.6/10 from 696 users
Genres - Animation · Family · Short · Comedy
Director - Friz Freleng
Writer - Warren Foster(story)
Story line - This cartoon has not appeared unedited on American television for decades. The edited sequence shows Bugs Bunny trying to cross the Mason-Dixon line in black-face (brownface?). He sings two songs (the second of which, "Yankee Doodle", enrages Confederate Sam) then, placing a whip in the bewildered Sam's hand, Bugs acts as if Sam is going to beat him. Bugs then exits and re-enters as an indignant Abe Lincoln. —sndsfnny
Release date - May 2, 1953 (United States)
Countries of origin - United States
Also known as - Bugs Bunny: 'hattu Möhren?
Production company - Warner Bros.
Sorry, there was no activity found. Please try a different filter.