Signs (Short 2008)
#signs2008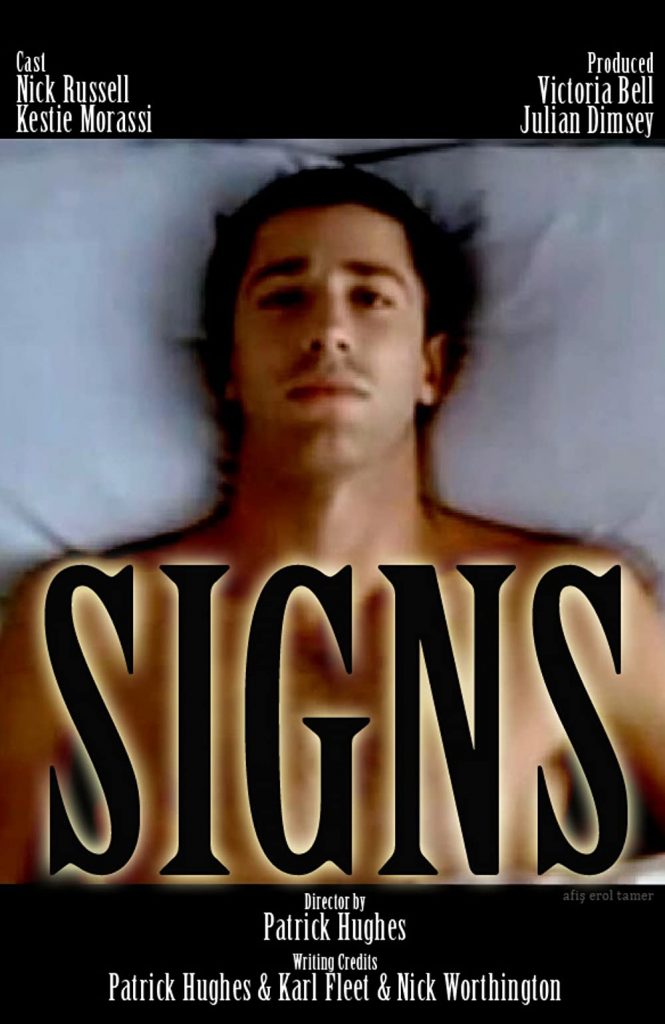 Signs
2008 · Not Rated · 12min · Color · English
Where do you find love? Sometimes all you need is a sign.
IMDb rating - 8.1/10 from 4.5K users
Genres - Short · Romance
Director - Patrick Hughes
Writer - Patrick Hughes · Karl Fleet · Nick Worthington
Story line - 'SIGNS' romantic short film. This 12 minutes speechless film is about a lonely boy who start communicating with a cute girl in next building using written signs and eventually they met each other. Love doesn't always talk, sometimes might be expressed even from a piece of paper. In a world of social networking and cellphone, signs are still powerful as long as they mean a lot. —Julfikar R. Fakir
Release date - March 10, 2008 (Australia)
Countries of origin - Australia
Also known as - Знаки
Production company - RadicalMedia
Sorry, there was no activity found. Please try a different filter.