Scram! (Short 1932)
#scram1932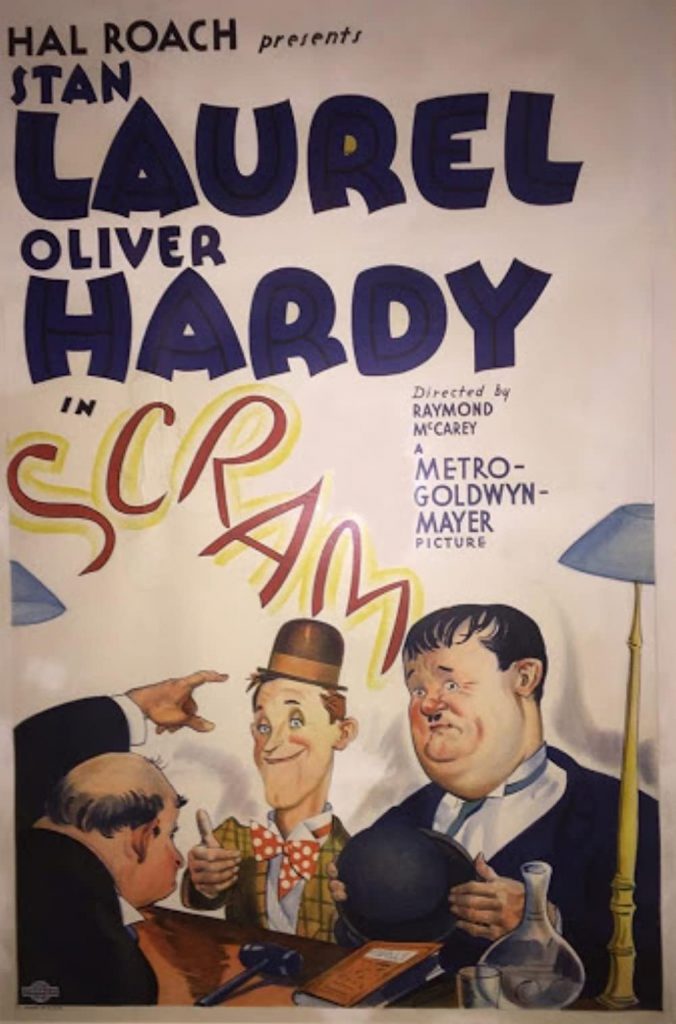 Scram!
1932 · Passed · 20min · Black and White · English
Commanded to "scram" out of town by a cantankerous judge, poor vagabonds, Stan and Ollie, slip into something more comfortable to spend the night at a sympathetic inebriate's home; however, is this the right house?
IMDb rating - 7.5/10 from 1.3K users
Genres - Comedy · Short
Director - Ray McCarey · Lloyd French(uncredited) · Jack Lloyd(uncredited)
Writer - H.M. Walker(dialogue)
Stars - Stan Laurel · Oliver Hardy · Richard Cramer
Story line - Ordered out of town by angry Judge Beaumont, vagrants Stanley and Oliver meet a congenial drunk who invites them to stay at his luxurious mansion. The drunk can't find his key, but the boys find a way in, sending the surprised woman inside into a faint. They revive her with what they think is water, but is actually gin, and all get tipsy in the process. Outside, the drunk realizes he's at the wrong house and stumbles off. Eventually, the real homeowner arrives, none other than Judge Beaumont. —Paul Penna <tterrace@wco.com>
Release date - September 10, 1932 (United States)
Countries of origin - United States
Official site - www.laurel-and-hardy.com
Also known as - Dick und Doofs Lachparade
Production company - Hal Roach Studios
Sorry, there was no activity found. Please try a different filter.