Sack of Apples (Short 1974)
#sackofapples1974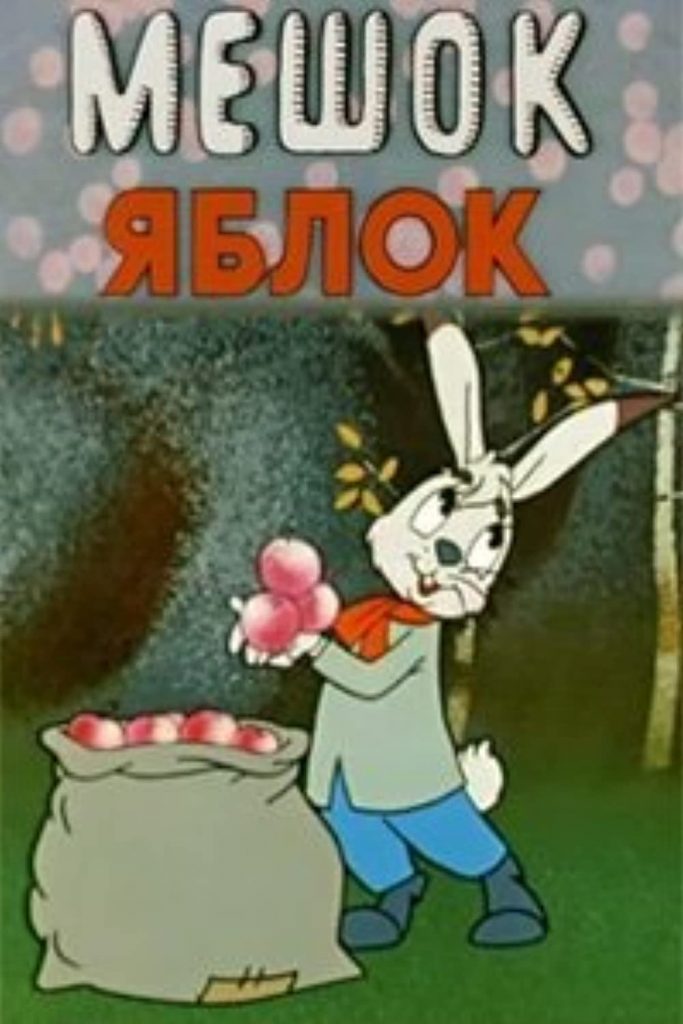 Sack of Apples
1974 · 19min · Color · Russian
Hare carries bag of apples for 4 sonnies and lovely daughter. But along the way he gives all apples to forest dwellers leaving his children hungry.
IMDb rating - 8.0/10 from 511 users
Genres - Animation · Short
Director - Vitold Bordzilovskiy
Writer - Vladimir Suteev
Stars - Boris Andreyev(voice) · Georgiy Vitsin(voice) · Anatoliy Papanov(voice)
Story line - A good Hare tries to find food in the forest for his family, but finds nothing. At the last moment he comes to the river, sees on the other side the apple tree and tries to move there, but it is very deep. Then our hero swims on a log, like a raft, to the other shore, and collects apples in a sack. At the same time he is abused by the Crow, supposedly for greed. —Peter-Patrick76 (peter-patrick@mail.com)
Countries of origin - Soviet Union
Also known as - En säck äpplen
Production company - Soyuzmultfilm
Sorry, there was no activity found. Please try a different filter.