Ronny & i (Short 2013)
#ronnyi2013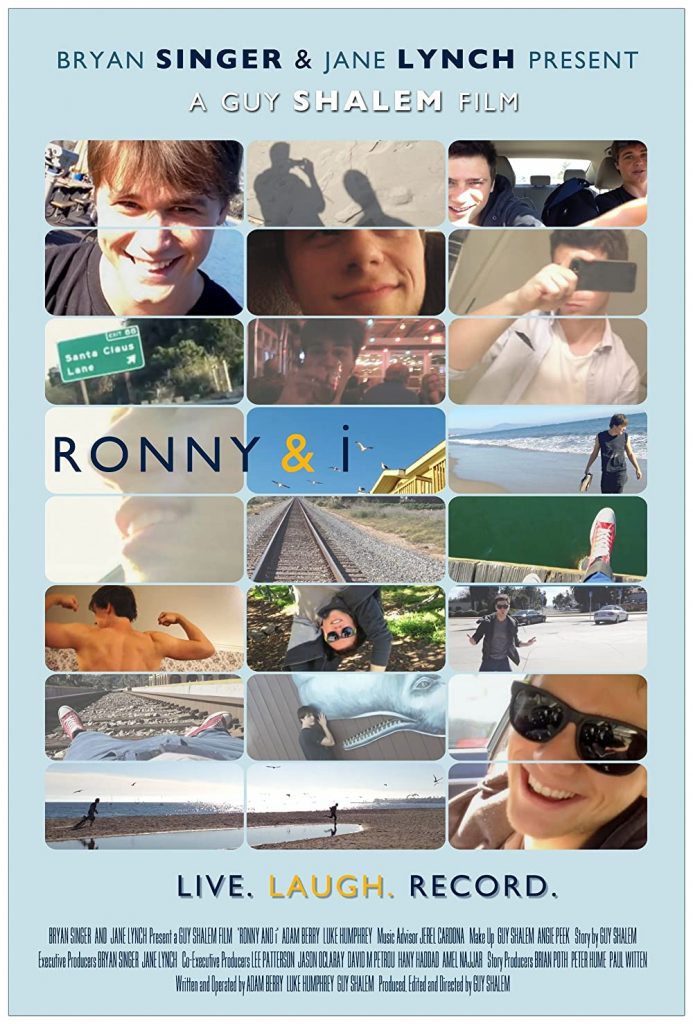 Ronny & i
2013 · Not Rated · 20min · Color · English
Live. Laugh. Record.
A young man comes to terms with his sexuality and his hidden love for his best friend
IMDb rating - 7.8/10 from 710 users
Genres - Short · Comedy · Drama · Romance
Director - Guy Shalem
Writer - Adam Berry(operated by) · Luke Humphrey(operated by) · Guy Shalem(operated by)
Story line - Two lifetime friends go away for the weekend and document their journey with their smart phone, but an unexpected confession from one of them leads to an event which changes their relationship forever, in ways more than either were expecting, but their love and friendship clearly endures. —Guy Shalem
Release date - March 26, 2013 (United States)
Countries of origin - United States
Also known as - Ronny
Filming locations - Santa Barbara, California, USA
Production company - Futureleap Media · Bad Hat Harry Productions
Sorry, there was no activity found. Please try a different filter.