Roller Coaster Rabbit (Short 1990)
#rollercoasterrabbit1990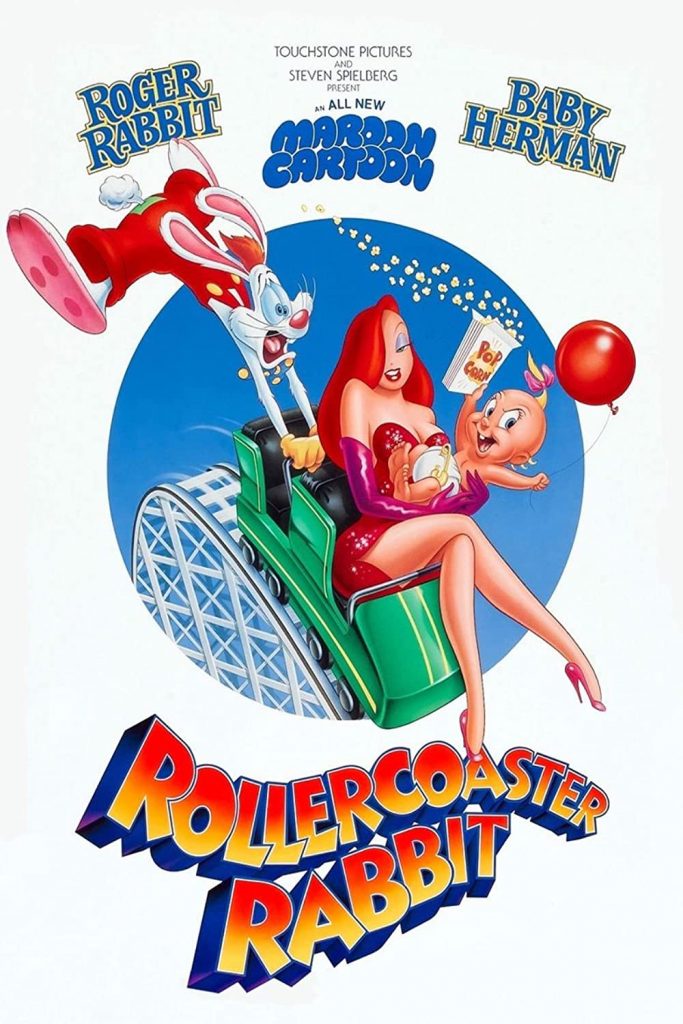 Roller Coaster Rabbit
1990 · PG · 7min · English
Roger Rabbit struggles to keep wandering Baby Herman safe in an amusement park where the usual havoc ensues.
IMDb rating - 7.5/10 from 1.3K users
Genres - Animation · Short · Comedy · Family
Director - Frank Marshall(live action director) · Rob Minkoff(animation director)
Stars - Charles Fleischer(voice) · Kathleen Turner(voice) · April Winchell(voice)
Story line - Roger has to watch over Baby at a fair while Mother Herman goes off to have her palm read. Baby Herman wanders off in pursuit of his prized red balloon, and Roger dutifully tries to help. —Renee Ann Byrd <byrdie@wyrdbyrd.org>
Release date - June 15, 1990 (United States)
Countries of origin - United States
Also known as - Roger Rabbit: Roller Coaster Rabbit
Production company - Amblin Entertainment · Silver Screen Partners IV · Touchstone Pictures
Sorry, there was no activity found. Please try a different filter.