Rendezvous (Short 1976)
#rendezvous1976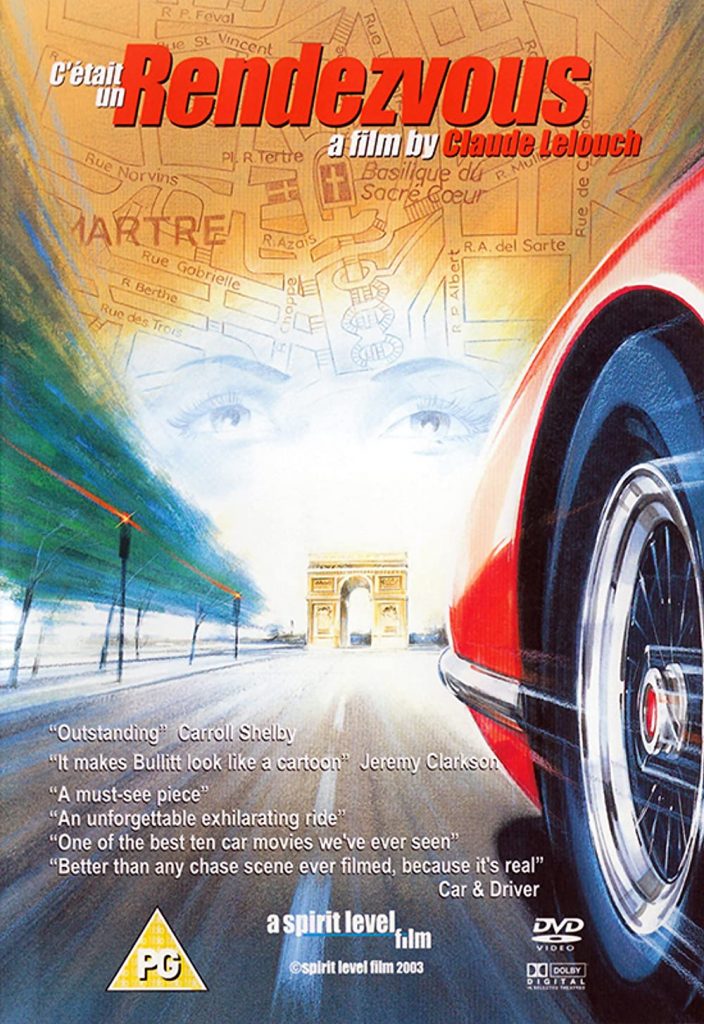 Rendezvous
1976 · 9min · Color · None
Outstanding! Carroll Shelby.
A high-speed drive through the streets of Paris.
IMDb rating - 7.9/10 from 3.5K users
Genres - Short · Action
Director - Claude Lelouch
Writer - Claude Lelouch
Story line - In a flaming early morning of a Parisian August where the night's dimming lights battle with a new day, a mighty mechanical roar breaks the silence. Undoubtedly, this is the clear sound of a Ferrari 275GTB's V-12 engine revving and shifting up gears, as it furiously enters the tunnel at Porte Dauphine. Likewise, as it exits flat out up on the Avenue des Champs-Élysées, the driver aims for the Place de la Concorde and the Palais Garnier, down-shifting in a mad dash inside the centre's heart. As the car enters in squealing tyres the narrow and cobbled slippery roads--scattering pigeons and petrified pedestrians across the way with its mighty noise--clearly, this heart-pounding, nerve-wracking ride continues its course towards the Place Pigalle. With the final destination being at the Basilique du Sacré-Coeur and with a last blind hairpin remaining that could turn one's hair grey, the intrepid driver reaches the end of this high-adrenaline ride. But, who is waiting at the finish line? —Nick Riganas
Release date - 1978 (United States)
Countries of origin - France
Official site - www.rendezvousdvd.com
Also known as - C'était un rendezvous
Filming locations - Avenue Foch, Paris 16, Paris, France
Production company - Les Films 13
Sorry, there was no activity found. Please try a different filter.