ReMoved (Short 2013)
#removed2013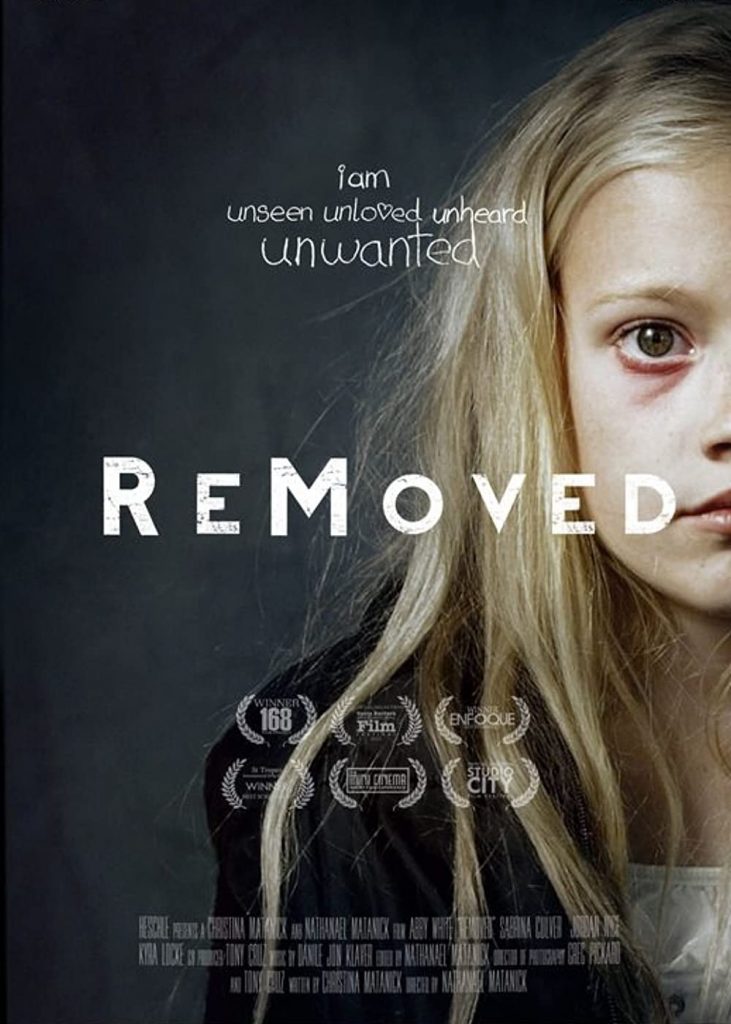 ReMoved
2013 · Not Rated · 10min · Color · English
The emotional journey of a girl removed from her home and placed in the foster care system
A 10-year-old girl navigates her way through the foster care system, after being removed from her home and separated from her younger brother.
IMDb rating - 8.2/10 from 592 users
Genres - Short · Drama
Director - Nathanael Matanick
Writer - Christina Matanick(story) · Nathanael Matanick
Stars - Abby White · Casey Caldwell · Jordan Nice
Story line - Sometimes, the world we live in can be a harsh and nightmarish place to be. How could anyone understand what it feels like to be abused when you are only an innocent 10-year-old girl? You could listen but you could never really hear, see or feel what it is like to be unseen and unwanted, tossed from one foster family to another. Who wants to be removed from his family's bosom? —Nick Riganas
Release date - August 2013 (United States)
Countries of origin - United States
Official site - www.facebook.com · www.removedfilm.com
Also known as - Удалённые
Filming locations - Santa Barbara, California, USA
Production company - Heschle Video Production
Sorry, there was no activity found. Please try a different filter.