Rabbit Fire (Short 1951)
#rabbitfire1951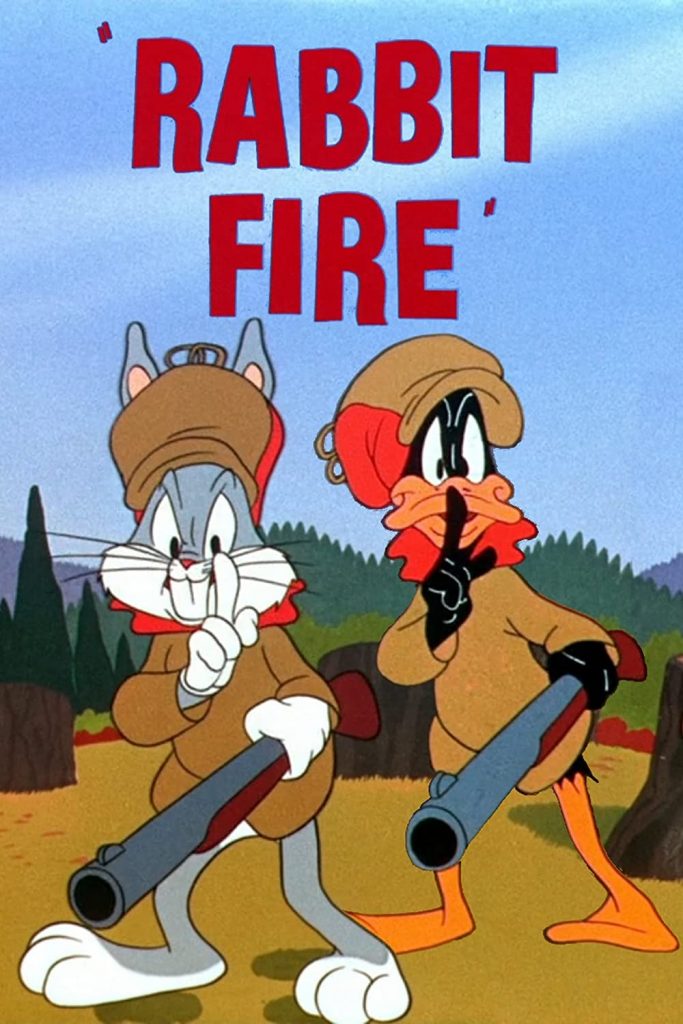 Rabbit Fire
1951 · Approved · 7min · English
Daffy Duck and Bugs argue back and forth whether it is duck season or rabbit season. The object of their arguments is hunter Elmer Fudd.
IMDb rating - 8.4/10 from 3.8K users
Genres - Animation · Short · Action · Comedy · Family
Director - Chuck Jones
Writer - Michael Maltese(story)
Story line - Elmer Fudd is out hunting rabbits, and Daffy Duck sets up his friend Bugs Bunny to be shot. Bugs doesn't seem too worried and decides to convince Elmer that it's actually duck season. Bugs gets the upper hand, and Daffy is outmaneuvered at every turn. —garykmcd
Release date - May 19, 1951 (United States)
Countries of origin - United States
Also known as - What's Up, Duck?
Production company - Warner Bros. Cartoon Studios · Warner Bros.
Sorry, there was no activity found. Please try a different filter.