Presto (Short 2008)
#presto2008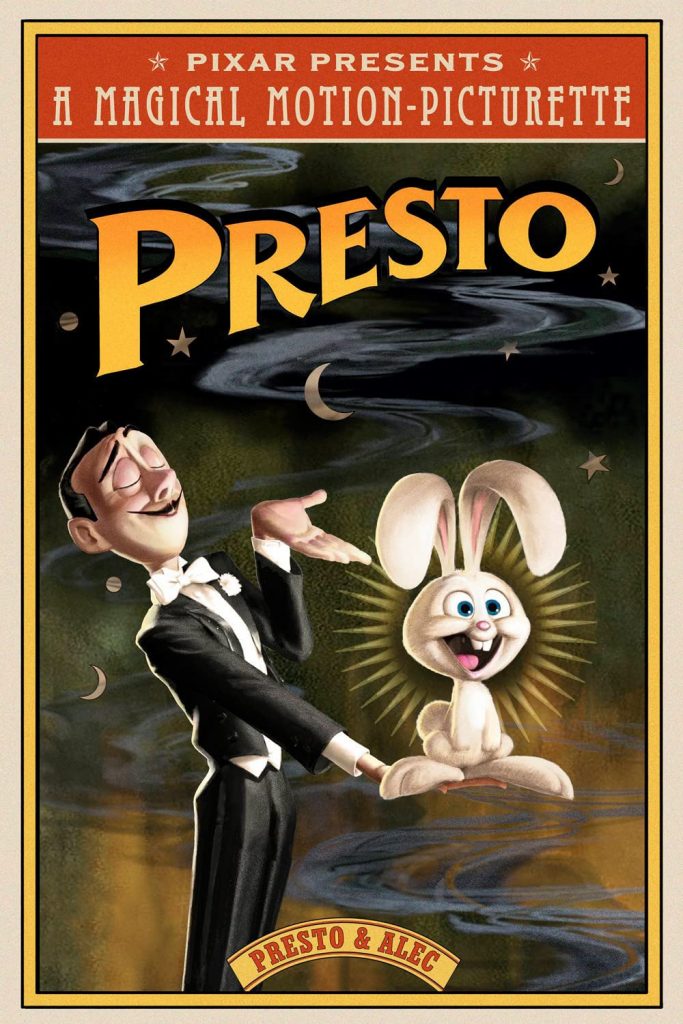 Presto
2008 · G · 5min · Color · English
Like a 2-man chain gang!
A stage magician's rabbit gets into a magical onstage brawl against his neglectful guardian with two magic hats.
IMDb rating - 8.3/10 from 24K users
Genres - Animation · Short · Comedy · Family · Fantasy
Director - Doug Sweetland
Story line - Dignity. Poise. Mystery. We expect nothing less from the great, turn-of-the-century magician, Presto. But, when Presto forgets to feed his rabbit one too many times, well, there's really no telling what to expect! Follow the escalating high jinx of the amazing Presto, his rabbit Alec, and what happens onstage when a star magician's ego provokes some clever revenge from his neglected costar. —Pixar Animation Studios
Release date - June 27, 2008 (United States)
Countries of origin - United States
Official site - www.pixar.com
Also known as - Престо
Filming locations - Walt Disney Feature Animation - 500 S. Buena Vista Street, Burbank, California, USA
Production company - Pixar Animation Studios · Walt Disney Pictures
Sorry, there was no activity found. Please try a different filter.