Powder Keg (Short 2001)
#powderkeg2001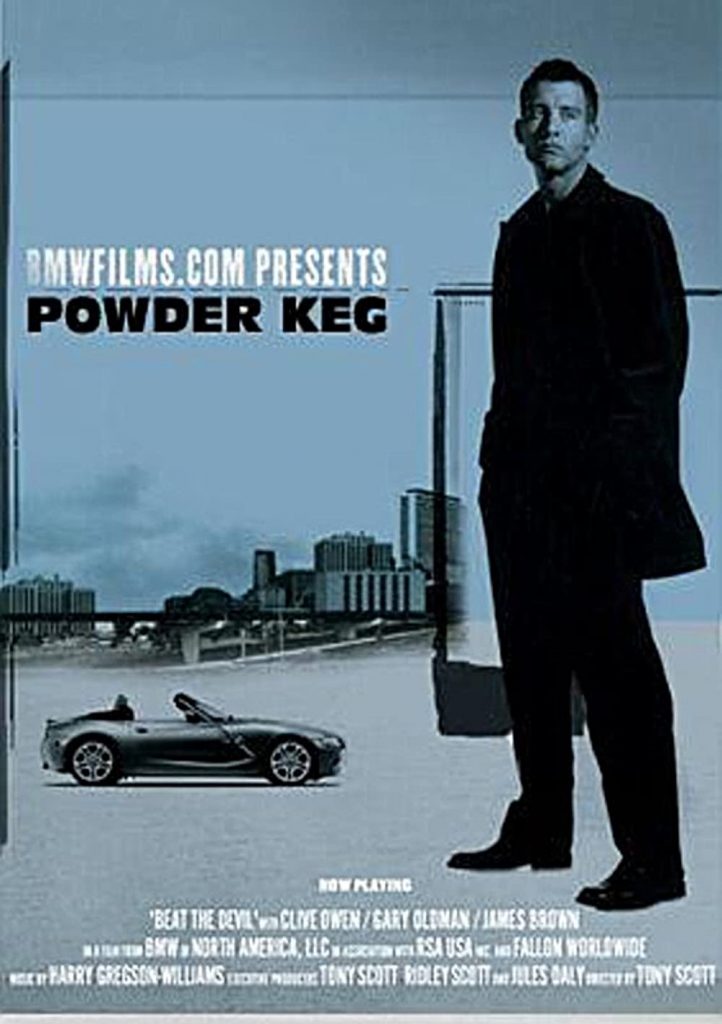 Powder Keg
2001 · Not Rated · 8min · Color · English · Spanish
January 13, 2001. Times war photographer Harvey Jacobs is wounded while witnessing a massacre at Nuevo Colon by terrorists. In a desperate effort, the United Nations sends a vehicle to get him out, a BMW driven by the mysterious Driver.
IMDb rating - 7.6/10 from 5K users
Genres - Action · Short
Director - Alejandro G. Iñárritu
Writer - David Carter(story) · Alejandro G. Iñárritu · Guillermo Arriaga
Stars - Clive Owen · Stellan Skarsgård · Lois Smith
Story line - Having escaped death by the skin of his teeth after witnessing a massacre, the Times' veteran war photographer, Harvey Jacobs, finds himself with his back to the wall. To extract him from the dangerous, war-torn country, the United Nations enlists the Driver's help to rescue Jacobs, and his precious footage, in a life-or-death mission in the heart of the lawless battle zone. Now, the Driver must rely on his unsurpassed skills and his 2001 BMW E53 X5 3.0i to have a fighting chance of survival. Can they escape from hell and live to tell the tale? —Nick Riganas
Release date - June 2001 (United States)
Countries of origin - United States
Official site - www.bmwfilms.com
Also known as - The Hire: Powder Keg
Production company - Anonymous Content · BMW Films · Zeta Film
Sorry, there was no activity found. Please try a different filter.