Piper (Short 2016)
#piper2016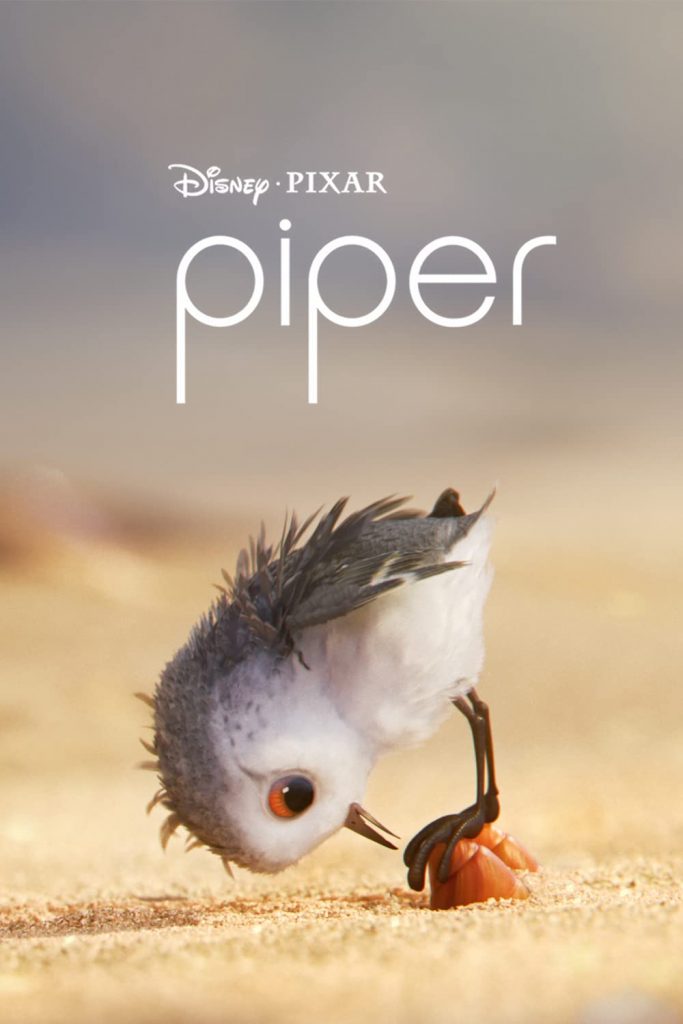 Piper
2016 · G · 6min · Color · None
A hungry sandpiper hatchling ventures from her nest for the first time to dig for food by the shoreline. The problem is, the food is buried in the sand where scary waves roll up.
IMDb rating - 8.4/10 from 27K users
Genres - Animation · Short · Family
Director - Alan Barillaro
Writer - Alan Barillaro
Story line - A young and bright-eyed Sandpiper is motivated by her mother to start hunting for food along with the rest of the flock in the sandy seashore. However, the tiny bird is still terrorised by the surfs that break on the ocean's shoreline, unable to take care of herself. Poor little Piper, growing up is difficult, nevertheless, your caring mother believes in you. —Nick Riganas
Release date - June 17, 2016 (United States)
Countries of origin - United States
Official site - www.pixar.com
Also known as - Пісочник
Filming locations - Walt Disney Feature Animation - 500 S. Buena Vista Street, Burbank, California, USA
Production company - Pixar Animation Studios
Sorry, there was no activity found. Please try a different filter.