Peter and The Wolf (Short 2006)
#peterandthewolf2006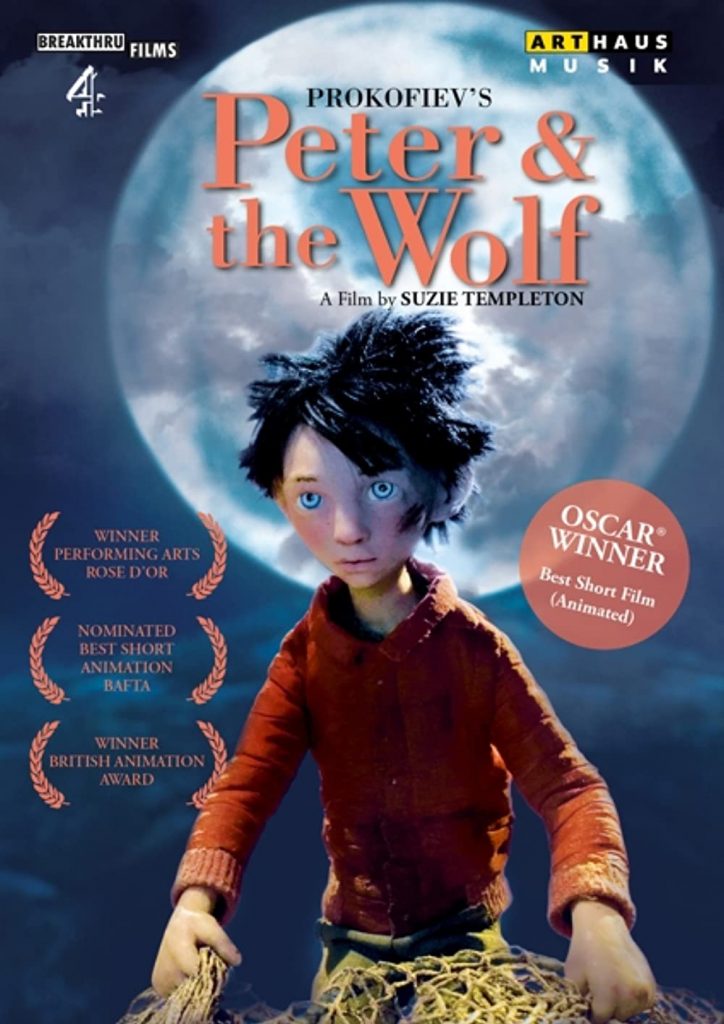 Peter and The Wolf
2006 · G · 32min · Color · None
Boys like Peter are not afraid of wolves...
An animated retelling set to Prokofiev's suite.
IMDb rating - 7.6/10 from 3.9K users
Genres - Animation · Short · Adventure · Family · Music
Director - Suzie Templeton
Writer - Suzie Templeton(adaptation) · Marianela Maldonado · Sergei Prokofiev(libretto)
Story line - An animated retelling set to Prokofiev's suite. Peter is a slight lad, solitary, locked out of the woods by his protective grandfather, his only friend a duck. In town, he's bullied. When a wolf menaces the duck - as well as grandfather's fat cat and an ill-flying bird that Peter has befriended - Peter bravely tries to tree the wolf. Grandfather, the townspeople, and the hunters who have antagonized Peter figure in the dénouement. 
Release date - February 15, 2008 (United States)
Countries of origin - United Kingdom · Poland · Norway · Mexico
Official site - www.peterandthewolffilm.co.uk · www.lesfilmsdupreau.com
Also known as - Peter and the Wolf
Production company - Breakthru Films · Se-ma-for Studios · Channel 4 Television Corporation
Sorry, there was no activity found. Please try a different filter.