Peter and the Wolf (Short 1946)
#peterandthewolf1946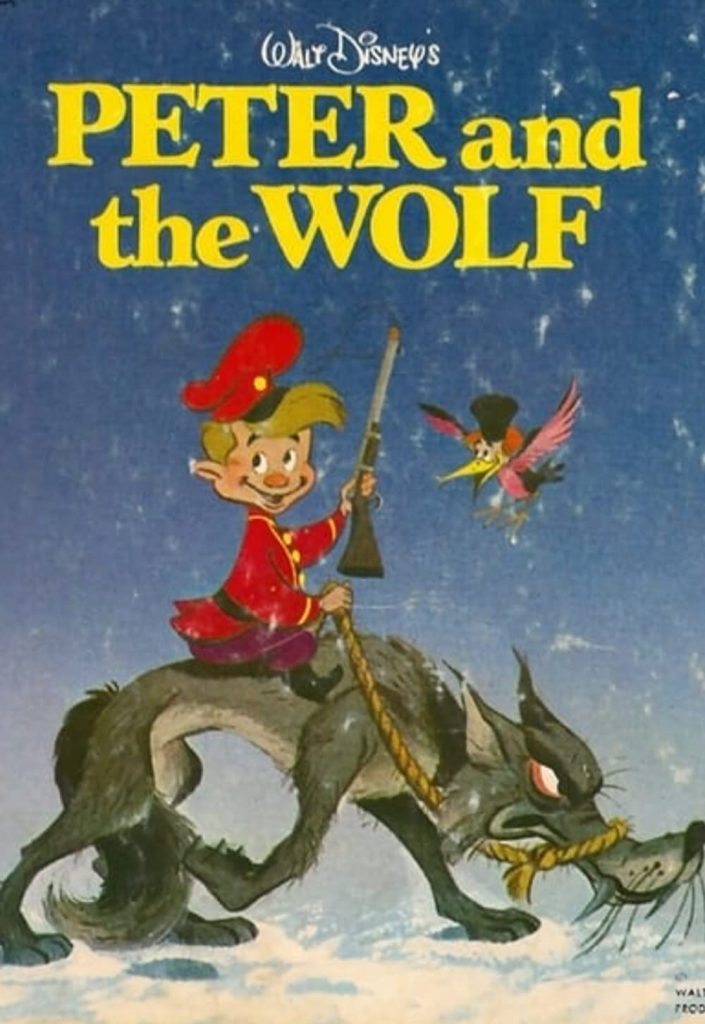 Peter and the Wolf
1946 · TV-G · 15min · English
Animated version of the fairy tale of the Russian boy Peter and his hunt for a raiding wolf, presented to the music of Sergei Prokofiev.
IMDb rating - 7.7/10 from 3K users
Genres - Animation · Short · Family · Fantasy
Director - Clyde Geronimi
Writer - Eric Gurney · Dick Huemer · Sergei Prokofiev(libretto)
Stars - Sterling Holloway(voice) · Ivan · Mischa
Story line - Disney's animated adaptation of Prokofiev's masterpiece, in which every character is represented musically by a different instrument. Young Peter decides to go hunting for the wolf that's been prowling around the village. Along the way, he is joined by his friends the bird, the duck and the cat. All the fun comes to end, however, when the wolf makes an appearance. Will Peter and his friends live to tell of their adventures? —Jean-Marc Rocher <rocher@fiberbit.net>
Release date - August 15, 1946 (United States)
Countries of origin - United States
Also known as - Pedro y el lobo
Production company - Walt Disney Productions
Sorry, there was no activity found. Please try a different filter.