Pay Day (Short 1922)
#payday1922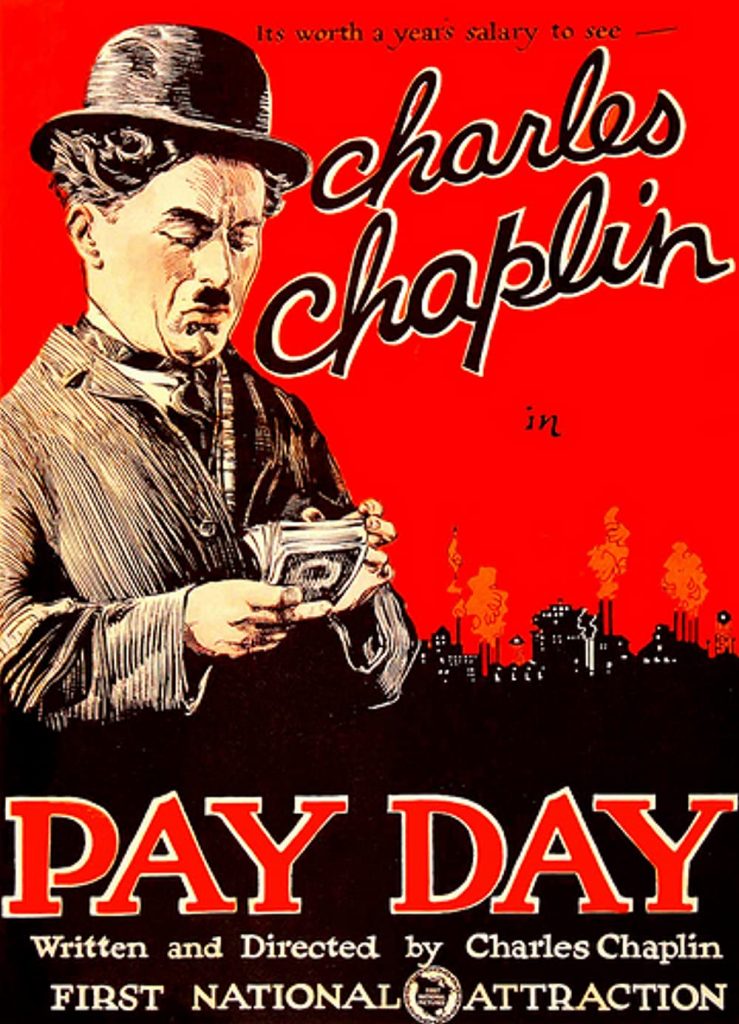 Pay Day
1922 · TV-G · 21min · Black and White · None · English
See Charlie juggle bricks and dodge the foreman---and hide his pay check from his wife. (Print Ad-Lake Benton News, ((Lake Benton, Minn.)) 2 May 1924)
After a difficult day at work, a bricklayer tries to enjoy his pay day without his wife knowing.
IMDb rating - 7.5/10 from 4.1K users
Genres - Comedy · Short
Director - Charles Chaplin
Writer - Charles Chaplin
Stars - Charles Chaplin · Phyllis Allen · Mack Swain
Story line - Charlie is an expert bricklayer. He has lots of fun and work and enjoys himself greatly while at the saloon. As he leaves work his wife takes the pay he has hidden in his hat. But he steals her purse so he can go out for the evening. He has a terrible time getting home on a very rainy night. When he does so he finds his wife waiting for him with a rolling pin. —Ed Stephan <stephan@cc.wwu.edu>
Release date - April 2, 1922 (United States)
Countries of origin - United States
Official site - www.instagram.com · www.charliechaplin.com
Also known as - Дан исплате
Production company - Charles Chaplin Productions
Sorry, there was no activity found. Please try a different filter.