Patriotism (Short 1966)
#patriotism1966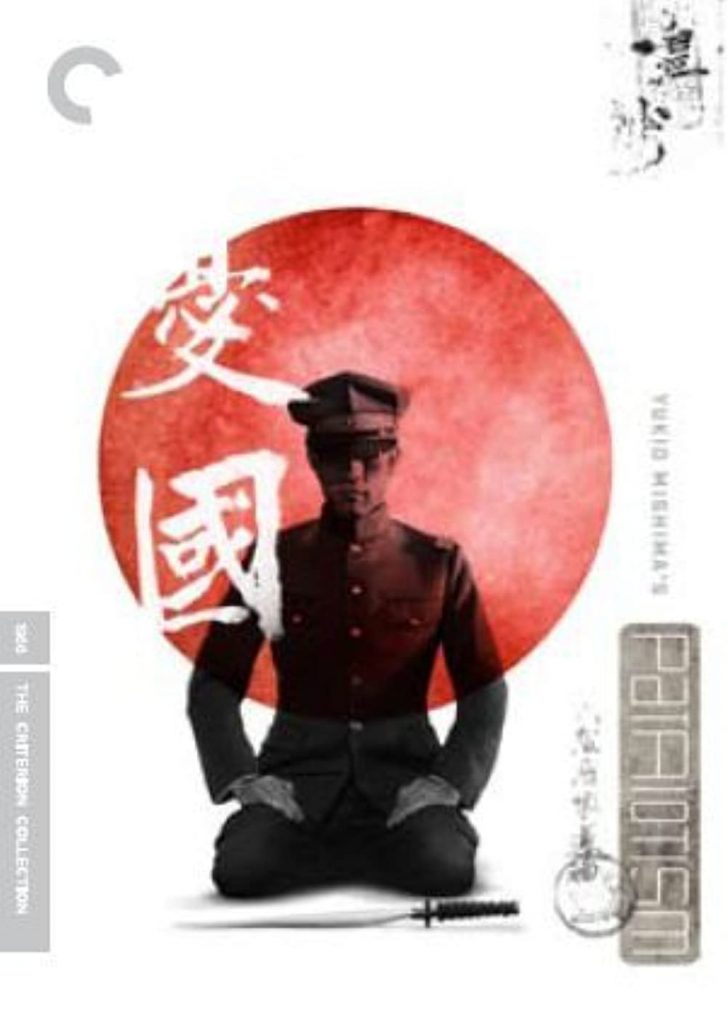 Patriotism
1966 · Not Rated · 30min · Black and White · Japanese
A Noh dramatization of the suicides of Lt. Shinji Takeyama and his wife Reiko. After participating in a failed 1936 coup and being ordered to execute his friends, he bids his wife an intimate farewell and commits harakiri.
IMDb rating - 7.5/10 from 1.7K users
Genres - Drama · Short
Director - Yukio Mishima
Writer - Yukio Mishima(original short story "Patriotism")
Story line - Two characters on a Noh stage dramatize the rite of love and death of Lieutenant Shinji Takeyama and his wife Reiko. Takeyama was one of a cadre of young officers who staged a coup d'état in February, 1936. He was not arrested when the coup failed, but as an officer of the palace guard, he knew he would be given the order to execute his friends. The night before the execution, he and his wife prepare for hara-kiri, first with passion without shyness, then in uniform and kimono with sword and dagger. Calligraphy figures in the preparation, as Reiko gathers her keepsakes to give to survivors. They embrace in death. —<jhailey@hotmail.com>
Release date - April 12, 1966 (Japan)
Countries of origin - Japan
Also known as - Патриотизм
Production company - Toho Company · Yukio Mishima Production
Sorry, there was no activity found. Please try a different filter.