Partly Cloudy (Short 2009)
#partlycloudy2009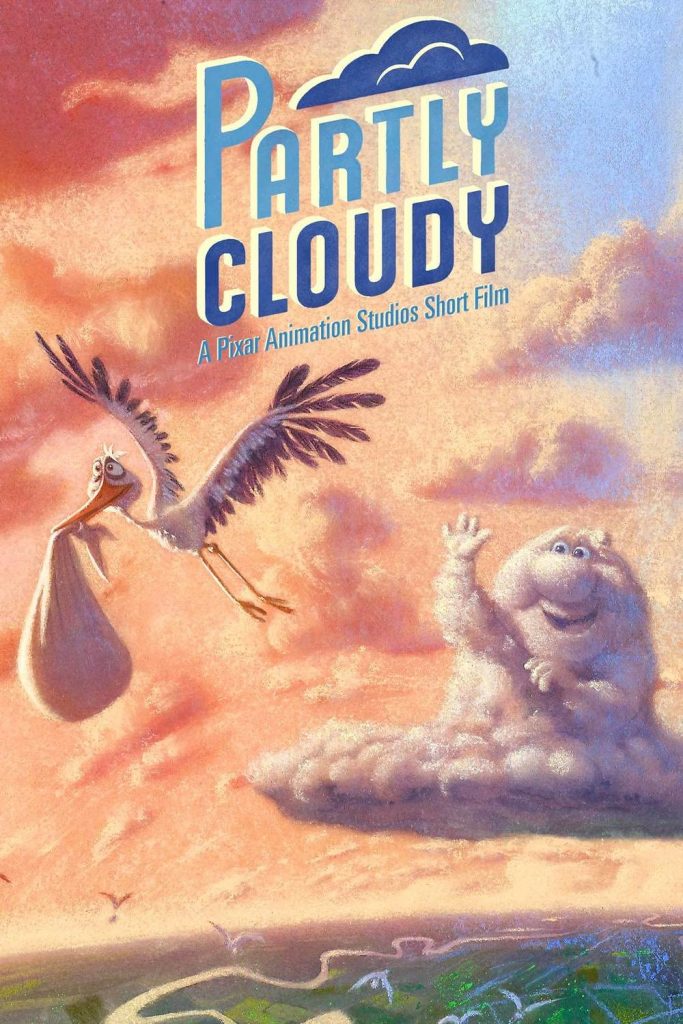 Partly Cloudy
2009 · G · 6min · Color · None
Babies both human and beast are created up in the stratosphere, by the clouds themselves. One cloud specializes in "dangerous" babies, creating a challenge for his loyal stork that has to deliver them.
IMDb rating - 8.1/10 from 21K users
Genres - Animation · Short · Comedy · Family · Fantasy
Director - Peter Sohn
Writer - Peter Sohn
Story line - Everyone knows that the stork delivers babies, but where do the storks get the babies from? The answer lies up in the stratosphere, where cloud people sculpt babies from clouds and bring them to life. Gus, a lonely grey cloud, is a master at creating "dangerous" babies. Crocodiles, porcupines, rams and more - Gus's beloved creations are works of art, but more than a handful for his loyal delivery stork partner, Peck. As Gus's creations become more and more rambunctious, Peck's job gets harder and harder. How will Peck manage to handle both his hazardous cargo and his friend's fiery temperament? —Pixar Animation Studios
Release date - May 29, 2009 (United States)
Countries of origin - United States
Official site - www.pixar.com
Also known as - Мінлива хмарність
Filming locations - Walt Disney Feature Animation - 500 S. Buena Vista Street, Burbank, California, USA
Production company - Pixar Animation Studios
Sorry, there was no activity found. Please try a different filter.