One Man Band (Short 2005)
#onemanband2005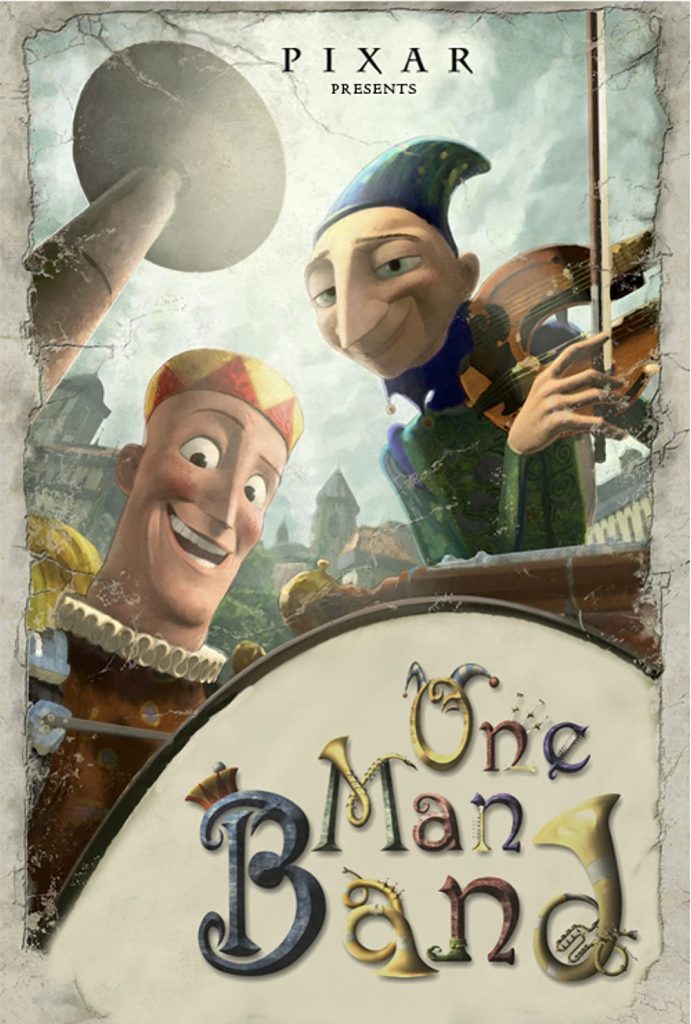 One Man Band
2005 · G · 4min · Color · None
Two buskers engage in a petty feud over a child's donation.
IMDb rating - 7.7/10 from 15K users
Genres - Animation · Short · Comedy · Family · Music
Director - Mark Andrews · Andrew Jimenez
Writer - Andrew Jimenez · Mark Andrews
Story line - At the central square of a picturesque Italian village, a bright-eyed little girl, who is eager to toss her last gold coin in the fountain to make a wish, encounters a talented one-man-band street performer playing a cheerful tune. However, when the girl is ready to drop her coin in the busker's rusty cup, another flamboyant contestant appears, desirous of her attention. Inevitably, this is going to be a music showdown like none other. Who deserves the girl's shiny coin and her applause? —Nick Riganas
Release date - June 6, 2006 (United States)
Countries of origin - United States
Official site - www.pixar.com
Also known as - Людина-оркестр
Production company - Pixar Animation Studios · Walt Disney Pictures
Sorry, there was no activity found. Please try a different filter.