One Froggy Evening (Short 1955)
#onefroggyevening1955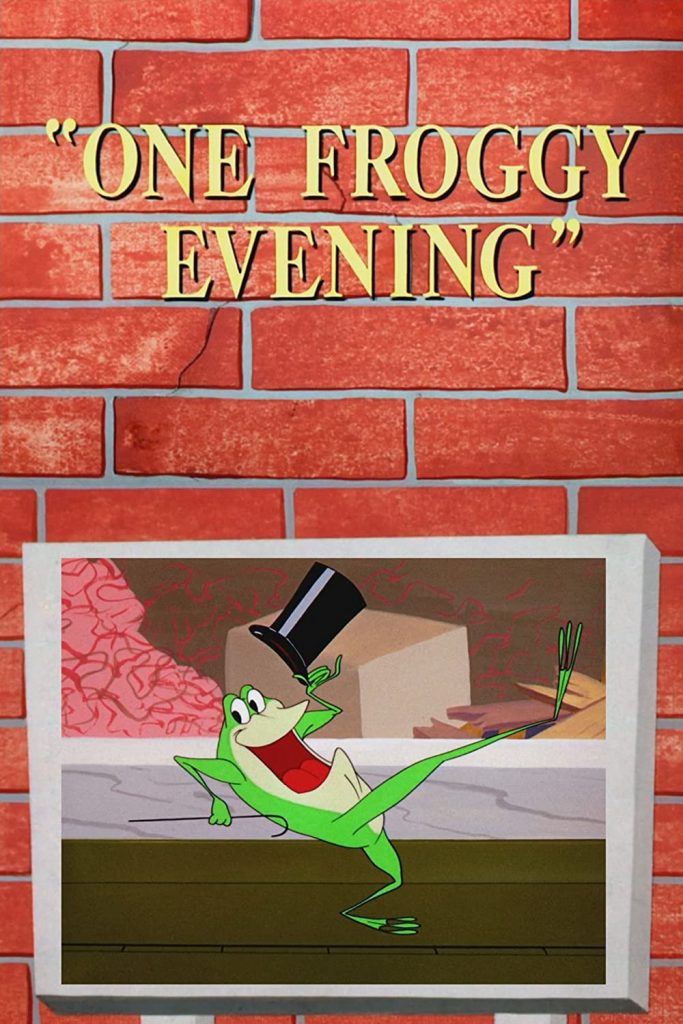 One Froggy Evening
1955 · Approved · 7min · English
A man futilely struggles to make his fortune with a frog that sings and dances, but only when it is alone with the owner.
IMDb rating - 8.4/10 from 5.5K users
Genres - Animation · Short · Action · Comedy · Crime · Family · Fantasy · Musical · Romance · Sci-Fi
Director - Chuck Jones
Writer - Michael Maltese(story)
Story line - A workman finds a singing frog in the cornerstone of an old building being demolished. But when he tries to cash in on his discovery, he finds the frog will sing only for him, and just croak for the talent agent and the audience in the theater he's spent his life savings on. —Paul Penna <tterrace@wco.com>
Release date - December 31, 1955 (United States)
Countries of origin - United States
Also known as - Der singende Frosch
Production company - Warner Bros.
Tag: Action Animation Comedy Crime Family Fantasy Musical Romance Sci-Fi Short TopShort
Sorry, there was no activity found. Please try a different filter.