Night and Fog (Short 1956)
#nightandfog1956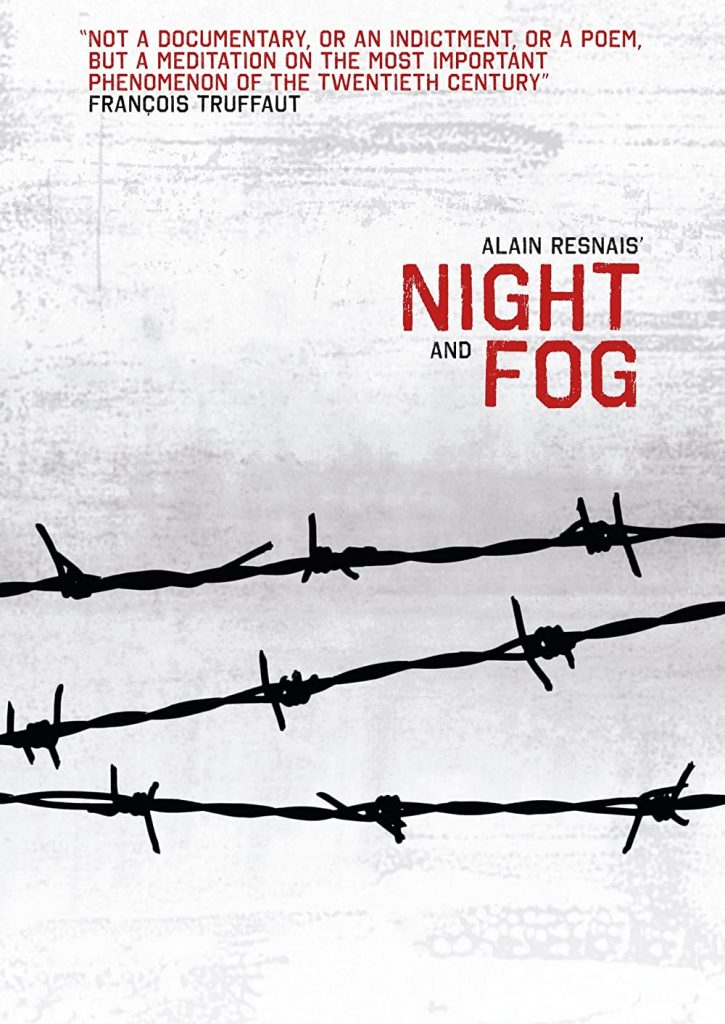 Night and Fog
1956 · Not Rated · 32min · Black and White · French
The history of Nazi Germany's death camps of the Final Solution and the hellish world of dehumanization and death contained inside.
IMDb rating - 8.6/10 from 18K users
Genres - Documentary · Short · History
Director - Alain Resnais
Writer - Jean Cayrol(commentary)
Stars - Michel Bouquet(voice) · Reinhard Heydrich(archive footage) · Heinrich Himmler(archive footage)
Story line - One of the most vivid depictions of the horrors of Nazi Concentration Camps. Filmed in 1955 at several concentration camps in Poland, the film combines new color and black and white footage with black and white newsreels, footage shot by the victorious allies, and stills, to tell the story not only of the camps, but to portray the horror of man's brutal inhumanity. —Bill Randolph <wlrlogos@hotmail.com>
Release date - January 1956 (France)
Countries of origin - France
Also known as - Nacht und Nebel
Filming locations - Auschwitz-Birkenau Concentration Camp, Oswiecim, Malopolskie, Poland
Production company - Argos Films
Sorry, there was no activity found. Please try a different filter.