Next Floor (Short 2008)
#nextfloor2008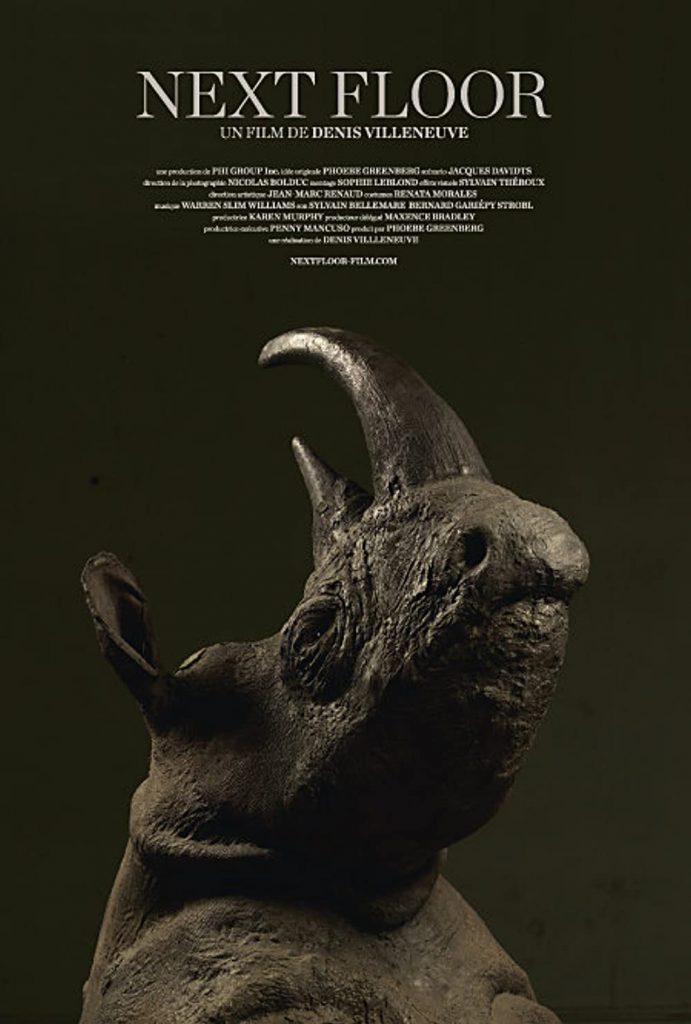 Next Floor
2008 · TV-PG · 11min · Color · English
During an opulent banquet, eleven pampered guests participate in what appears to be a ritualistic gastronomic carnage. In this grotesque universe, an unexpected sequence of events destabilizes the endless symphony of abundance.
IMDb rating - 7.5/10 from 4.9K users
Genres - Short · Comedy
Director - Denis Villeneuve
Writer - Jacques Davidts(screenplay) · Phoebe Greenberg(original idea)
Stars - Simone Chevalot · Luc-Martial Dagenais · Kenneth Fernandez
Story line - Around a long and ponderous dining table, before an extravagant and sumptuous banquet, a motley crew of overindulged and ravenous mortals blanketed in dust, gobble up the lavish feast. As the gastrimargia continues with a swarm of waiters tirelessly supplying the table with exotic plates, the gluttonous patrons keep gorging and gorging the royal array of meats that seems to be endless. Is there a limit to their spiritual plummet? —Nick Riganas
Release date - August 2008 (United States)
Countries of origin - Canada
Official site - www.nextfloor-film.com
Also known as - Siguiente piso
Production company - Phi
Sorry, there was no activity found. Please try a different filter.