Never Weaken (Short 1921)
#neverweaken1921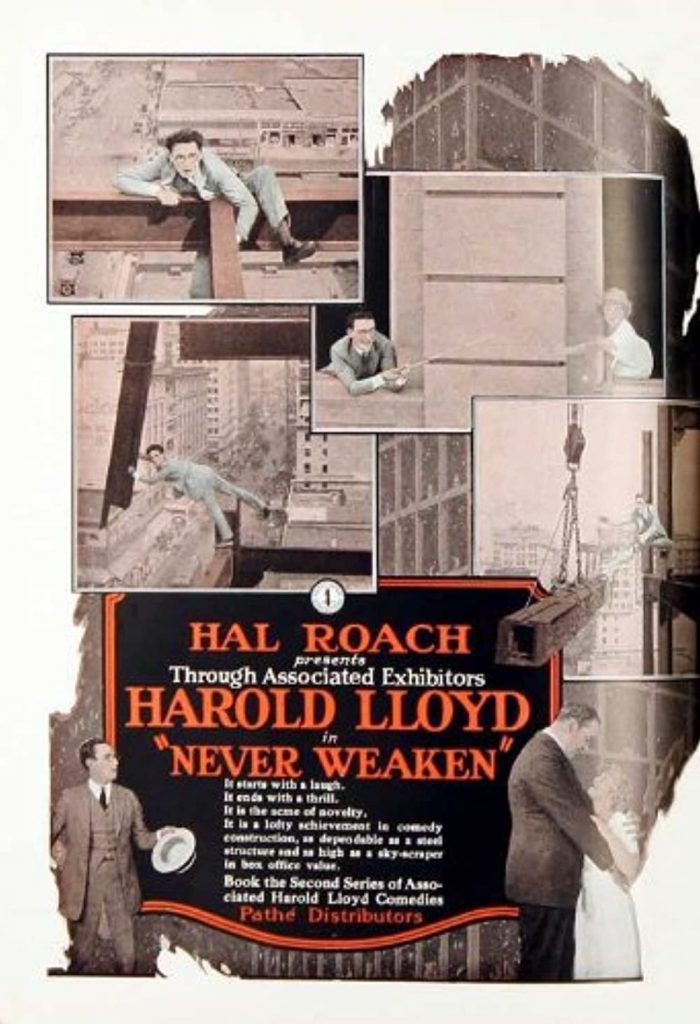 Never Weaken
1921 · Passed · 19min · Black and White · None
See It Once "You'll See It Ten Times" You'll 'Never Weaken' (Print Ad- Sunday Chronicle, ((Paterson, NJ)) 25 December 1921)
A man hits the streets with a scheme to keep his fiancé from losing her job, however, things quickly go from bad to worse.
IMDb rating - 7.5/10 from 1.7K users
Genres - Short · Comedy · Thriller
Director - Fred C. Newmeyer
Writer - Hal Roach(story) · Sam Taylor(story) · H.M. Walker(titles)
Stars - Harold Lloyd · Mildred Davis · Roy Brooks
Story line - The Boy (Harold Lloyd) is infatuated with The Girl (Mildred Davis) in the next office. In order to drum up business for her boss, an osteopath, he gets an acrobatic and tumbling acquaintance from a nearby office to pretend to sustain injuries that The Boy "cures", thereby building a reputation and then hands out the doctor's business cards. When he mistakenly thinks that his girl is marrying another, he decides to commit suicide and spends the bulk of the film in thrilling, failed attempts. —Herman Seifer <alagain@aol.com>
Release date - October 22, 1921 (United States)
Countries of origin - United States
Also known as - Nur nicht schwach werden
Filming locations - Hill Street, Los Angeles, California, USA
Production company - Rolin Films
Sorry, there was no activity found. Please try a different filter.