Neighbours (Short 1952)
#neighbours1952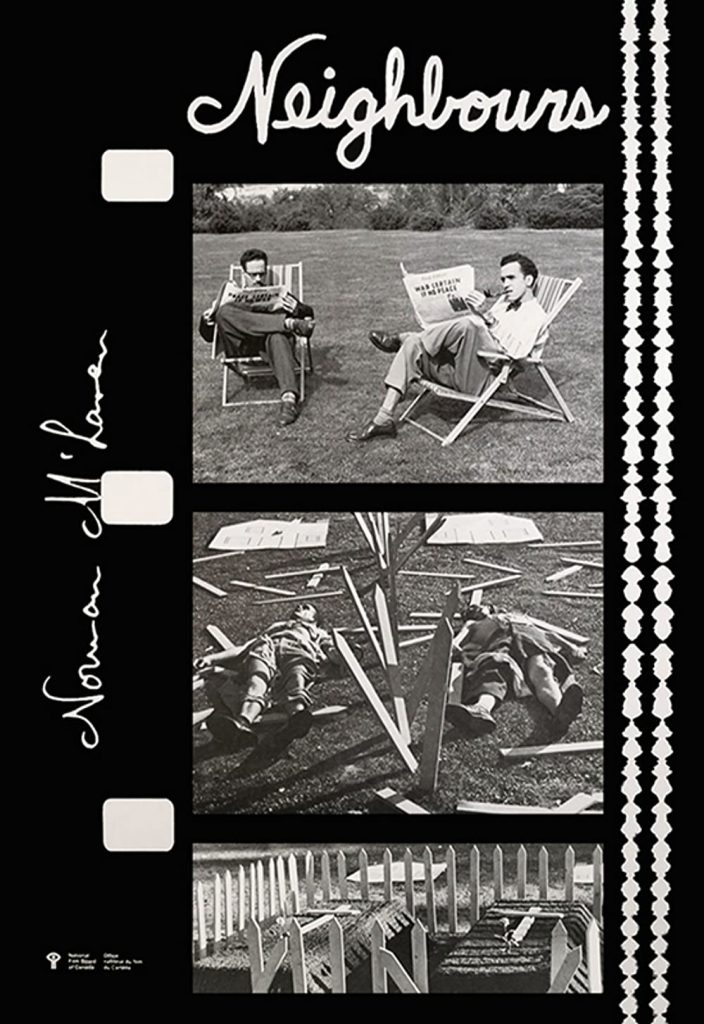 Neighbours
1952 · Not Rated · 8min · Color · None
Love your neighbor, meaning, to treat others as you would have them treat you.
A surreal story of two neighbours' destructive feud over a flower.
IMDb rating - 7.9/10 from 3.4K users
Genres - Animation · Short · Comedy
Director - Norman McLaren
Writer - Norman McLaren
Story line - This film, shot in pixilation (a kind of stop-motion animation with actors), is about two neighbours who come to barbaric blows over a flower that straddles the property line. —Kenneth Chisholm <kchishol@execulink.com>
Release date - January 1, 1952 (United States)
Countries of origin - Canada
Official site - www.nfb.ca
Also known as - Соседи
Production company - National Film Board of Canada (NFB)
Sorry, there was no activity found. Please try a different filter.